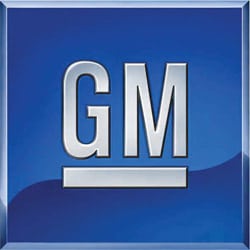 As we reported her earlier this week in our Article "GM May Pay Off Debt Early", GM has announced that they have paid off their loans to the U.S. and Canada well ahead of schedule. The company wasted little time in getting the news out there, and has begun running advertisements to that effect.
The GM news campaign comes on the heals of an April that has seen continued record incentives for consumers thanks to Toyota stepping up 0% deals in order to stabilize sales after the company announced record recalls. SiriusBuzz pointed out that Toyota has already committed to running aggressive incentives throughout April, and that other companies would have to follow suit. This is evidenced in the sales data for March, in which Toyota sold only 2,000 units less than GM and 8,000 units more than Ford.
What seems to be happening is a shuffle of consumer sentiment toward American made cars. Thus far, Ford, which borrowed nothing from the government, has been a big benefactor in that wave of opinion. At the same time, Korean manufacturer Hyundai has really been stepping up in sales, styling, and consumer acceptance with feature laden cars for very reasonable prices. Between lower price points and consumer friendly financing, the auto channel seems to be transforming.
All of this news seems good, but as with anything, we need to look at the cautions as well. The big boost in Toyota sales in March was impressive, but can that pace be maintained for April or beyond? Many analysts feel that the boost was from Toyota loyalists who took advantage of the good deals that have never been offered before. I would anticipate overall sales to come in slightly above 1,000,000 and are in line with March, with Ford outpacing Toyota slightly to gain the second spot.
The good news for satellite radio is that sales of 1,000,000 units is the magic number that generates subscriber growth, and it is above the SAAR rate on which Sirius XM guidance is based. The caution for satellite is the never ending question about the state of the economy, and whether car sales can sustain as consumer friendly incentives begin to wind down. Only time will tell.
Position - Long Sirius XM Radio, No Position OEM's