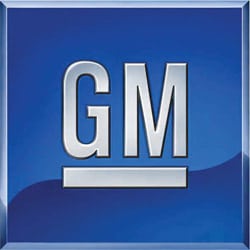 When SiriusXM CEO Mel Karmazin was speaking at a Bank of America conference he was asked by Jessica Reif Cohen, an analysts, about a new deal taking shape in Q4 of 2013 and how that deal would be good for SiriusXM.  Karmazin essentially dodged the question leaving many of the passionate SiriusXM investors wondering if there was possibly another OEM announcement in the wings.  Well, that simply is not the case.  The deal being referred to by Cohen was the GM deal and everyone in the room knew it.  Now that Cohen has initiated coverage and issued a 33 page report on SiriusXM it is more crystal clear than ever that it was the GM deal and not something new.  If you still doubt that, then you should have the optometrist check to see if your glass are rose colored.
With that being said, why is a new GM deal that does not even take effect until this time next year matter now?  The answer is actually quite simple.  The market is forward looking and the price targets established by analysts are typically targets for 1 year out.  In addition, SiriusXM will soon be releasing 2013 guidance that includes subscriber guidance.  There is a distinct possibility that there are aspects of the GM deal that will impact the subscriber number, revenue, and the revenue share and royalty line.
First things First
The new GM deal will be good for the company, good for cash flow, and good for EBITDA.  That is a lot of goods.  If we learned anything in grade school it is that typically good also comes with bad.  The negatives in this deal are that there will be less revenue and that the subscriber numbers will be impacted to the down side.

The Framework Of The Deal
While there are precious few details on this new deal, analysts have already begun to model it.  Essentially, beginning in Q4 of next year, GM will move from a "Point-of-Sale" OEM partner to a "Trailing" partner.  As a point-of-sale OEM partner GM supplies subscribers to SiriusXM by paying for a three month promotional subscription.  These paid promotional subscribers are counted in the overall subscriber number.  Simply stated, EVERY satellite radio equipped GM car is counted as a subscriber for a minimum of 4 months (3 month promotional period and another month for marketing).   After the promotional period ends, about 45% of these paid promotional subscribers will become self-paying subscriber and continue to be counted, and 55% will drop off and no longer be counted.
In a trailing model there is no payment from the OEM.  This means that the OEM is supplying unpaid promotional subscriptions which are not counted.  Only after about 4 months is there a possibility that some of these will be counted.  Essentially, 45% will make it into the status of being counted.
Model
Let's build the model.  We will assume sales of 700,000 cars in a quarter, an 80% installation rate (GM installs at a higher rate than many other OEM's), 45% conversion and GM's $40 payment for each promotional subscription.
Old Deal Structure
700,000 * .8 = 560,000 paid promotional subs counted in the quarter
560,000 * $20 = $11,200,000 in revenue in the quarter
New Deal Structure
700,000 * .8 = 560,000 satellite radio equipped cars, none of which will be counted as subscribers right away, and 45% of which will be counted in the subsequent quarter.
560,000 * $0 = $0 in revenue
So far this is not looking good.  Now consider the good parts.  Lets assume that the revenue share goes from about 35% to 15%.  Over the long term that is huge.  It will bring down the revenue share and royalty line substantially.  The key here is that such a switch would bring on the negatives first, and the positives would be a slower build but ultimately more rewarding.
So here is the situation.  We are anticipating that SiriusXM can bring in 2.1 million subscribers this year.  Anticipating 2.4 million for 2013 is not unreasonable.  However, if we have to remove 560,000 from that number we suddenly see 2013 as being at 1.84 million.  Perhaps compounding the matter is that 2014 will have 1.2 million less gross additions from GM than normal, and $50 million less in revenue.
Summary
The new GM deal (if these changes happen) is good....very good...But the painful side of it will be felt before the reward side.  We should be able to garner more of an insight when the company issues 2013 subscriber guidance.  If the number is below 2 million then it would appear that the shift to trailing is the path.  Guidance of 2 million or more, and the current status remains in play.  If you are modeling this equity you will want to consider all of this.