Kermit the Frog, Miss Piggy, Fozzie Bear, Gonzo, Animal, and the rest of the guys are ready to take over Sirius XM this Thanksgiving with their very own channel – apparently they will give anyone a radio show now a days!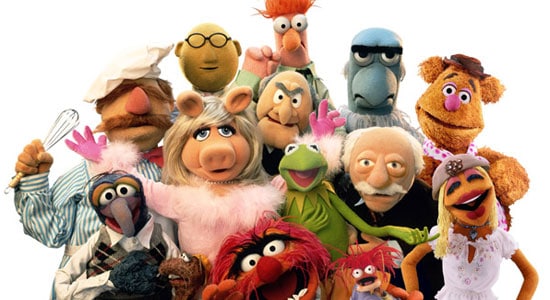 "Muppet Radio" on channel 145, will be a five-day limited run starting on Nov. 23rd, hosted by Kermit the Frog, featuring classic Muppet music and an array of Muppets interacting with hosts from various talk, music, and sports channels.
The wide variety of Muppet appearances/interviews on the channel includes:
Gonzo performing a rap tribute to Eminem on his Shade45 hip-hop channel.
The Swedish Chef swapping recipes with OutQ's Frank DeCaro.
Kermit, Miss Piggy and Pepe the Prawn talking about life as a Muppet and growing up green with Mindy on Kids Place Live.
Fozzie Bear playing a trivia game with the Sirius XM Hits1 Morning Mash Up crew.
Gonzo discussing his driving technique on Sirius XM NASCAR Radio.
Electric Mayhem front man Dr. Teeth and Animal musing on music they love on country channel The Highway.
Statler and Waldorf – aka the two old guys from the balcony – pontificating on the art of heckling with Raw Dog Comedy's Mark Says Hi.
Kermit and Sam Eagle talking politics with political host Joe "The Black Eagle" Madison.
Miss Piggy giving Molly and Christine, aka "The Broads," the real scoop on her relationship with Kermit.
"Muppet Radio" will also feature interviews with Disney's "The Muppets" executive producer Jason Segel, the film's director James Bobin and executive producer Nicholas Stoller.