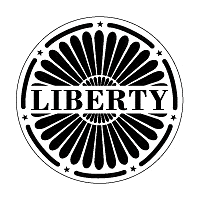 I have seen all of the debates, seen all of the numbers, and seen the actions Liberty media has taken thus far in its quest for control of SiriusXM.  The biggest question on everyone's mind is exactly what does Liberty Media need to take control.  As I stated in my previous article available to all readers, it depends on what Liberty intends to do, and in what time frame.
As of right now, if Liberty were to convert its preferred shares, take possession of the shares tied to the second forward purchase contract, convert its 7% notes into shares, and add its common stake, Liberty would have enough VOTING shares to control and determine the outcome of any matter voted on by shareholders.  Let's assume for a moment that Liberty did this, but stayed at 49.9% overall.  Liberty could wait until the next annual shareholder meeting, nominate its own slate of directors, and vote them all in.  In essence Liberty already has over 50% of the voting shares if it converts and takes possession of all of its shares.
What we all know is that Liberty is seeking de jure control of SiriusXM.  This essentially means that Liberty has an actual controlling stake in the satellite radio company.  Long ago I wrote that Liberty would likely need to approach 54% of the fully diluted stake to account for shares tied to the 7% notes, and the employee plans that relate to options and retirement.
Those 7% convert notes are pesky for everyone.  They tie to about 293 million shares, and even more with a change of control.  In the event of a change of control, they convert to an additional 34 million shares.  Bear in mind that Liberty owns $11 million in these notes that convert to 5.8 million shares under normal conversion, and 6.5 million if Liberty themselves waited to convert until a change of control.  However, Liberty is counting the 5.8 million in its totals for percentage of ownership.
To be safe, Liberty would want to account for all of the converts it does not control under the most conservative measure.  This would mean that 327 million potential shares are out there to dilute the company further.  Liberty would need to have at least half of that number in its control.  That means Liberty would need 164 million shares to handle just that issue that issue.
We now also have Karmazin selling 30 million shares, and potentially another 30 million at the end of the year.  In addition Karmazin still has 5 million from his first planned sales activity.  Essentially Liberty will need about 18 million shares here to call it safe and account for some other employee options.  That brings the total to about 172 million shares.
At last count, Liberty still needed about 55 million shares to even get to the 50% mark.  That gets us to 222 million shares in order to cover all bases.  There are other options out there, so toss on another 8 million and you will see that Liberty will need as much as 230 million more shares to have an impenetrable position that can not be challenged in any way for control.
So here is the breakdown:
Liberty already has the potential to possess over 50% of the VOTING shares
Liberty is about 55 to 60 million shares away from de jure control assuming that the 7% holder do not convert
Liberty can erase any dilution concerns by buying an additional 230 million shares.
Happy trading.