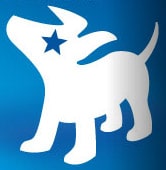 Even as I pen this article, the price of Sirius XM is moving up, and there appears to be nothing holding it back. Add to this some upcoming events that will be happening, and we see a big chance for Sirius XM to not only appreciate its share price, but to maintain it as well.
As with anything, we have to deal with reality and perception. What is happening is that those two factors are coming into alignment. Over the next two to three weeks, there are several factors that investors should consider regarding Sirius XM.
NEW HARDWARE
On August 26, 2009 Sirius XM will be announcing new hardware that will include accessories for the iPhone. Details of these accessories are starting to leak out, and as with anything relating to Apple, excitement is starting to brew. These accessories (rumored on the web to be called SkyDocks) open up a new market and new revenue opportunities for Sirius XM that are free of the costs of developing a radio because the iPhone or iPod touch will act as the user interface.
Also rumored are some more traditional satellite radio components that carry more features, better connection options, and an inexpensive price point. While these devices are a good addition, the iPhone accessories will take center stage.
With Sirius XM's stock price already climbing, the news surrounding the new hardware will add support to the move.
AUTO NEWS
On the heals of the new hardware, we will see positive press coming out of the automobile channel. This, in my opinion, is more of a perception issue rather than "real", but the perception could quite possibly be that the automobile channel is in the midst of full recovery, and that news will bode well for Sirius XM Radio. A common weight on the equity has been their heavy reliance on car sales, which have been at near record lows so far in 2009.
Cash For Clunkers should add about 300,000 in car sales to the August numbers. This will translate into big news, because the potential exists that August sales will be over 1,300,000 after several months of numbers below 1,000,000. The program ha s about $1 Billion left, and Cash For Clunkers sales should continue into September, thus bolstering those numbers as well. The reason I say this is a perception issue is that we can not yet determine if the program has served the purpose of kickstarting the channel to stabilize sales absent the program, but that is another debate.
The key here is what the perception will be. In my opinion, sales of 1,300,000 units will get huge media coverage, and that will essentially reverse the negative sentiment that has surrounded car sales for months. People want to be happy, and the media will jump all over these numbers in a positive way.
EASE OF REVERSE SPLIT ISSUE
This is another perception issue. The potential for a reverse exists, and has been a heavy weight on the equity. The company has promised that the reverse split would only be used to get into compliance with NASDAQ listing requirements, but none the less, it has been a scary thought for investors.
From a perception standpoint, $1.00 seems very far away when the equity is trading at $0.50. Sirius XM trading above $0.70 makes the $1.00 seem well within grasp, thus relieving pressure on the reverse split issue, even though the company still has plenty of time to come into compliance.
POSITIVE SUBSCRIBER NUMBERS
While the company will not release these numbers until their Q3 report, the OEM and Apple news can't help but change the perception on the subscriber picture. Investors and the street will arrive at a reasonable conclusion that negative subscriber growth has stopped, and the company will report positive subscriber numbers in Q3. This will help fuel the upward trend we are seeing in the equity now. Yes, this influx of subscribers will come at an expense to SAC and EBITDA, but the company addressed that issue in the Q2 call, and is confident in their guidance of EBITDA above $400 million for the year.
ANALYST COVERAGE
As the equity gets towards $1, we should see an influx of analyst coverage on Sirius XM. Look for players to re-initiate coverage, and given all of the positive news, to be positive in their coverage. Yes, some analysts will be "neutral' in their outlook, but the overall tone will be neutral to positive rather than negative to neutral.
We are not dealing with a perfect storm here, but the tenor of this equity has changed. There will be hurdles and challenges along the way, but those are much more negotiable when there is a positive perception to the company. Simply stated, there are several catalysts including technical ones that bode well for Sirius XM right now.
Position - Long Sirius XM, No Position Apple