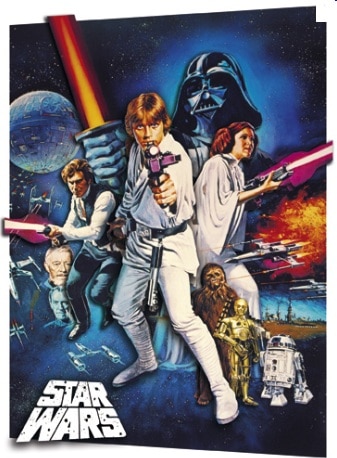 Sirius XM is jumping to light speed in more ways than on their balance sheet. The satellite radio company is once again demonstrating unique content that simply isn't available anywhere else with their limited run channel dedicated to all things Star Wars. Sirius XM announced today that it will launch Star Wars Celebration Radio, a four-day channel broadcasting live from Star Wars Celebration V at the Orange County Convention Center in Orlando, FL.
Star Wars Celebration Radio will launch on Thursday, August 12 at 6:00 pm ET in conjunction with the first day of the official Star Wars and Lucasfilm event and will be available on both the Sirius and XM platforms. Subscribers can tune in to SIRIUS channel 108 and XM channel 139 to catch all of the action.
Star Wars Celebration Radio will feature interviews with stars from the Star Wars movies, as well as behind-the-scenes talent and celebrity fans. SIRIUS XM listeners will also be able to listen in on panel discussions from the Orange County Convention Center.
"Star Wars has some of the most dedicated and passionate fans you will find anywhere and we are proud to give them their own radio station," said Jeremy Coleman, Senior Vice President, Talk and Entertainment Programming, SIRIUS XM Radio. "Whether it is a play-by-play of droid races, a colorful account of Jedi Training, or just hearing Obi-Wan and Yoda on their radios, we know fans nationwide will be hooked."
The Star Wars Celebration Radio channel will be hosted by popular SIRIUS XM Radio on-air personalities Raw Dog Comedy's Mark Says Hi and Cinemagic's Dave Ziemer.
Position - Long Sirius XM Radio