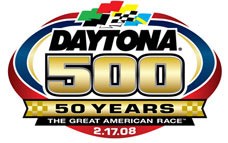 Gentlemen start your engines! Sirius, the official Satellite Radio provider of NASCAR, will provide comprehensive coverage of the Daytona 500, featuring the live race broadcast plus multiple channels carrying in-car audio.
Tune in Sunday, February 17, to hear 15 hours of live coverage of the 50th running of the Daytona 500 starting at 8:00 am ET. NASCAR Radio (ch. 128) will carry the race broadcast live nationwide starting at 2:30 pm ET.
Driver2Crew Chatter channels will also carry the in-car audio of NASCAR's top drivers, allowing fans to follow the whole race call and the in-car audio of a driver on a single channel. The infamous "Fan's Choice" channel will feature the in-car audio of a driver determined by fan votes. Race fans can log on to sirius.com/driver2crew and vote for their favorite driver.
For this weekend's Daytona 500, subscribers can tune into the following:
Live race call provided by Motor Racing Network (ch. 128)
Jimmie Johnson in-car audio (ch. 122)
Dale Earnhardt, Jr. in-car audio (ch. 125)
Tony Stewart in-car audio (ch. 126)
Jeff Gordon in-car audio (ch. 127)
Fan's Choice (ch. 123)
New to the Sirius NASCAR Radio lineup in 2008 is an exclusive daily talk show hosted by Danny "Chocolate" Myers, the popular former crew member for the late Dale Earnhardt, Sr., and SIRIUS host Steve Post. Tradin' Paint will air every weekday from 11-3pm ET.