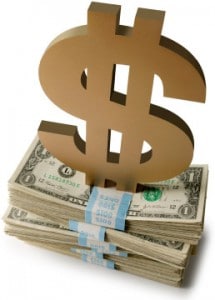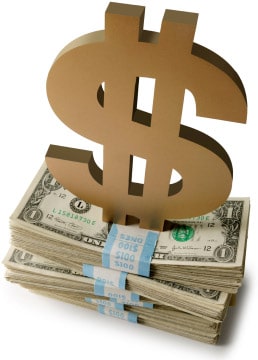 Over the past week there have been some interesting moves in the equities held in my mock $100,000 media portfolio.  This mock portfolio was started on November 10, 2011 with $100,000.  The last transactions in this portfolio were made on December 5, 2011.  As of that date the portfolio had a cash value of $31,677 and an equity value of $69,050.  This brought the portfolio value to $100,727.
The equities in the portfolio:
Sirius XM Radio (SIRI) – 10,000 shares
Pandora  (P) – 1,000 shares
Cummulus (CLMS) – 5,000 shares
Walt Disney World (DIS) – 500 shares
Emmis Communications (EMMS) – 10,000 shares
As of the close on January 10th, the value of these equities stood at:
SIRI – $20,500
Pandora – $11,480
Cummulus – $18,600
Walt Disney – $19,815
Emmis – $7,500
This brings the equity portion of the portfolio to $77,895.  Add to that my cash balance of $31,677 and we have a total value of $109,572.  This represents a 9.6% gain over the course of two months.  Not quite setting the world on fire, but not a bad return in a sector that has not been hitting on all cylinders for a while.
The next natural question is what moves do I make at this point.  I will start off with the easy decisions.  I am going to hold my position in Emmis.  I bought into this company at $0.77 and the current price sits at $0.75.  The stock is not a bold mover, but could potentially wind up with some sort of deal in future.  The 52 week low is about $0.65, about 12 cents below my entry point.  This means that I have minimal downside risk, and am simply sitting on potential.  The 52 week high sits at about 92 cents, 17 cents above my entry.  Sitting on 10,000 shares of Emmis simply makes sense to me at this point.  It is a small part of the portfolio and could become a gem if the right deal comes along.
The next position I will discuss is my 500 shares of Walt Disney.  My entry was at $36.70.  The equity currently trades at $39.63, meaning I have seen almost a $3 gain thus far.  The 52 week high is at $44.07, while the low is at $29.  I am much closer to the top than I am to the bottom.  The big question is what to do at this point.  I am going to trim half of my position, locking in some gains, while at the same time preserving some shares to take advantage of a run if it happens.  Should the equity correct downward, I can repurchase shares at the lower price.  This means a sale of 250 shares at $39.63.  This will bring $9,892.50 into my cash balance (after a $15 commission).  My cash position now stands at $41,569.50.
On to Cummulus.  I bought the stock for $2.93 per share.  It now trades at $3.72.  The 52 week high is $5.10 with a low of $2.33.  While locking in a gain of over 25% in two months is tempting, I think this horse has more run in it.  This is an election year and that meas a cash infusion into radio advertising, possibly setting up several radio companies to report impressive numbers.  In addition, Cummulus has teamed up with Clear Channels iHeartRadio in a deal announced in December.  There is potential here, so I am letting it ride.
Pandora is the next equity to look at.  I bought Pandora at $11.00 per share and it currently trades at $11.48.  The company is riding a bit of a high with some major announcements at the Consumer Electronics Show, but also faces stiff competition.  I think that Pandora will have some compelling news in the next quarterly report that will begin to impress the street.  Downside risk in my opinion sits at $9 per share, with an upward reward at about $15.  I will hold my position in Pandora.
The last equity in my portfolio is Sirius XM.  This equity has sat in my personal portfolio for years at prices of $0.43.  Certainly I am up on the equity on a personal level, but this article is about the mock media portfolio.  For this portfolio I bought 10,000 shares of Sirius XM at $1.69.  The equity now sits at $2.05.  In the trading action of 2012, Sirius has been able to maintain a price above $2.00.  The big question is whether or not that level will hold.  The recent gains have been wonderful to see and present a quandary.  Given the pre-announcement of good subscriber metrics for 2011, I will hold my position knowing I have enough insulation to the downside to protect me wile still being able to ride the wave of what is a promising year for the satellite radio provider.
Stay tuned for future updates.  So far so good with an almost 10% gain in two months.