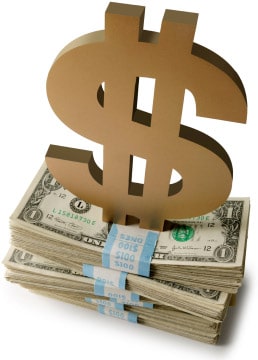 Over the years I have traded many mock portfolios. It is a good exercise that hones ones skills in investing and by trading a mock portfolio investors can also track a few equities more closely than they otherwise might. I have once again decided to open up a mock portfolio that will illustrate proposed trades and track the success or failures in a way that is meaningful.
With this portfolio I intend to invest in the media sector. The portfolio will start with $100,000 and an article will be published for each trade made. While I will be conducting mock trades, I am in no way advising that others follow my lead. However, readers are welcomed to ask questions and use these trades as reference. Stock commissions will be $15 standard, and any options traded will incorporate the appropriate commissions as well. Trades will be announced in advance and will utilize either the opening price or closing price on any given equity.
My beginning trades are as follows:
Beginning Cash balance = $100,000
Sell Short 1,000 shares of Pandora (NYSE:P) at $14.81
Gain $14,810.00 - $15 Commission = Balance $114,795.00
Buy 10,000 shares of Sirius XM (NASDAQ:SIRI) at $1.69
Cost $16,900.00 - $15 Commission = Balance $97,880.00
Buy 5,000 shares Cumulus (NASDAQ:CMLS) at $2.93
Cost $14,650.00 - $15 Commission = Balance $83,215
Sell Short 250 shares of Netflix (NASDAQ:NFLX) at $85.12
Gain $21,280.00 - $15 commission = Balance $104,480.00
At this point I have taken two long and two short positions. The Pandora trade is simply my belief that Pandora now sits at the top end of a trading range and should move down from here.
The Sirius XM trade is taking a modest long position due to the company sitting in a bit of a sensitive area right now. If the company begins to move up I can build on the position quickly with a decent amount of my portfolio in cash. If it begins to fall, I can average in some more if I feel the bottom is being reached.
The long position in Cumulus Media is based on the fact that the equity price has trended down over the last three months while more recent ad spending, a source of revenue for Cululus, is on the rise.
My short position in Netflix is based on the lack of traction the company has exhibited in establishing a base. Until a base is established it will be at risk to more and more short sellers.