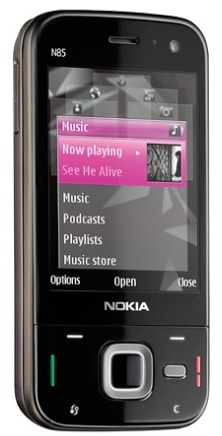 Here at SiriusBuzz we cover satellite radio as well as the entire radio sector as it relates to Sirius XM. We feel it is important to keep our finger on the pulse of what is happening across the entire audio entertainment landscape. Last week we reported that a groudbreaking deal regarding terrestrial radio and royalties was edging closer to a decision. Some time has now passed, and terrestrial radio companies are busy debating the merits of the proposal that would have terrestrial radio paying performance royalties for the first time.
It appears that many terrestrial companies are okay with the proposed royalties, and that the real sticking point is not that fee, but rather the inclusion of terrestrial, and perhaps even HD radio chipsets in cell phones. Thinking more deeply, it makes sense. Cell phone users now rely on on the Internet and their data plans to listen to music whether it is Sirius XM, Pandora, Slaker, or a terrestrial radio stations on line feed. The royalties for that type of listening (Internet), are more substantial.
If terrestrial radio and HD Radio are successful in their desire to have chipsets included, it would give consumers a literally free alternative that does not put a dent in data usage. Of course the cell companies are not obligated to include these chips, but with constraints on networks, it could be in their best interest to do so.
The impacts of such an event would cross all other radio companies on smart phones. Sirius XM, Slacker, Pandora, etc. would all have to compete with easy to stream local terrestrial radio stations, which because they are delivered over the airwaves and not the data stream would be paying less in royalties than other audio entertainment services even if the new royalties for terrestrial happen.
If the concept seems far fetched, think again. There are already cell phone, like the Nokia N85, that are capable of streaming FM radio. The Nokia is able to deliver FM radio 87.5-108 MHz with the use of a wired headset . The inclusion of terrestrial radio does have limitations. You can get only local stations, and relying on a headset to act as an antenna has challenges, but new developments happen all of the time, so improvements could be on the way.
The royalty deal is still far from certain, but the pathway has been constructed for the framework of a deal. What is most certain is that the audio entertainment landscape will continue to evolve, and the players involved will constantly have to jockey for position.
Position – Long Sirius XM Radio