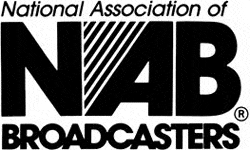 While the proposed satellite radio merger of Sirius and XM has been a major focus of terrestrial radio, a bigger storm has been brewing, and looks to be coming to a head. ROYALTIES. California legislator Howard Berman is proposing that the 7 decade exemption that radio has had regarding performance royalties should come to an end. This legislation is estimated to have an impact of billions of dollars per year in royalties, and would directly impact the bottom line of station owners regardless of the quality of their programming.
Berman's legislation would require that radio stations pay performance royalties going forward. The legislation is backed by the RIAA. The bill has certain concessions that would offer discounts to small radio operations, and religious programming. The National Association of Broadcasters calls the bill a "Billion Dollar Bail-Out of Foreign Owned Record Labels With A Tax On Americas Home Town Radio Stations" , and state that they will fight the legislation aggressively.
This year, the NAB seems to have a lot on their plate. The Sirius and XM merger, the Media Ownership Hearings, Royalties, and several other issues. This type of concentrated activity has the organization spreading out lobby power as well as budgets as they try to fight several battles on several fronts. The main question that needs to be asked is whether or not they can effectively lobby on ALL of their issues, or whether they would be better served to concentrate more on one or two of these issues.
Position - Long Sirius, Long XM