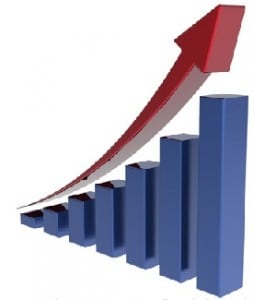 Today is the day that many have been waiting for. The Russell Index Reconstitution will happen after the close today, and volume on Sirius XM Radio will have a substantial spike. While that news is welcomed for Sirius XM Investors, there is also good news on the equity from a technical standpoint.
Exponential Moving Averages are looking more bullish than they were at the beginning of the week, and support at $1.03 is very strong. The action over the past two days consolidated the support levels at $1.01 and $1.04. New support sits at $1.03 and is quite strong. When Sirius XM retraced and then rebounded, it had the effect of consolidating the support.

The Exponential Moving Averages have also shifted to their most bullish signals in recent weeks (Click Chart To Enlarge). Each respective moving average sits just above the next, and with the Russell reconstitution on tap, investors should have plenty to smile about tomorrow.
For those playing the Russell trade, today is the day when you close your office door, pull up your on line brokerage service and watch closely for the equity to meet your goals. The spike up should be nice, but investors should carry some caution and temper expectations to prices that are realistically attainable. Things are bullish, but this is not a rocket ship.
Position - Long Sirius XM Radio