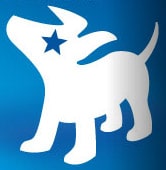 The Sirius XM Conference call is now behind us, and for the time being so is an equity price above $1.20.  Sirius XM sold off on the news of the conference call.  It wasn't that there was anything particularly bad about the call, but rather that it was a mixed bag given expectations.  The company made $0.01 per share, but free cash flow took a hit, and some other metrics were not as good as people had hoped for.  Further, the company stood firm on guidance, while leaving room to adjust it upward at a later date.
What we now have is an equity that is showing stability and growth, but it is far more measured than people seemed to want.  Technically speaking Sirius XM is in somewhat of a no-man's land.  There is now established support and resistance levels, but the next direction is anyone's guess.  Technical traders see many bullish indicators, while value seekers and metric watchers see a mixed bag.  It is not unusual for technical analysis  to take a breather when new financials are introduced to the market.
Sirius XM has support at $1.02 and resistance at $1.14, $1.19, and $1.26.  Sirius XM now sits right between $1.02 and $1.14 on moderate volume.  The intraday technicals are neutral to bearish, while overall technicals point to the equity going higher.  Over the past two weeks there was plenty of consolidation happening.
In the short term Sirius XM's battle ground will be holding the line above $1.02 while gaining support at $1.10.  In the intermediate term, most technicals are bullish.  The same is true for the long term.  Analysts and the street have digested the information provided, and the company has had some price target increases.  Some of those price target increases are still below current prices though.  the common thread is that analysts across the board are seeing a brighter future for Sirius XM.
In my opinion Sirius XM will finish the week in consolidation mode, and the technical game will be reset with fresh eyes and the news fully priced in on Monday.
Position - Long Sirius XM Radio