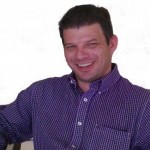 What a difference one trading day and a little bit of news can make.  Just yesterday the technical indicators forced us to give real consideration to the fact that there was a chance Sirius XM (NASDAQ:SIRI) may dip down below $2.00, albeit only for a brief time.  One day later the dynamic has shifted due to the company making a timely announcement about the repayment of about $186 million in debt.
As discussed in my last technical update, Sirius XM's fight right now is at $2.10.  The brief short term technical breakdown has now righted itself and once again all indicators are green.  The best news is that the brief test of near $2.00 over the past couple of trading days actually served to build new strength in a support level above $2.00.  This dynamic, which I highlighted in my last report, happens because the company was successfully able to keep above the weak $2.03 support.  In staying above that level, the strength improves.
With that in mind let's revisit the support and resistance levels currently in play for Sirius XM:
$1.92 - Moderately Strong Support
$1.99 - Weak Support
$2.02 - Moderately Strong Support (up from weak support)
$2.10 - Very Strong Support/Resistance (The stock closed right at this level)
$2.18 - Moderate Resistance (Up from weak resistance)
$2.20 - Moderately Weak Resistance
$2.26 - Moderate Resistance
$2.35 - Moderately Weak Resistance

The good news in the most recent dip was a new level of strong support at $2.02, giving a shield against a dip below $2.00.  The bad news is that the dip down causes resistance to be a bit stronger at the next leg above $2.10 (at $2.18).  From a support and resistance standpoint $2.10 remains the proving ground.    Investors can gain confidence in the fact that there is new found support above $2.00.  A run to $2.25 is not quite as easy now, but the indicators show that it can be taken down under the right circumstances.
The better news is on the Exponential Moving Averages (EMA) chart.  All indicators are once again green!  We also see a nice and healthy 2 cent spread between each successive EMA level.  This little spread helps stave off going red in any one area.  The key here is for Sirius XM to get above $2.10 and hold it.  We want to see this happen on volume.  There is a little wiggle room here and even if Sirius XM were to close at $2.08, the EMA ullish signals would hold current strength.

As I have stated many times, these key levels warrant paying close attention and looking at regular updates.  If nothing else, it can offer an investor an idea as to the relative strength in a trading level.  With Sirius Xm set to announce earnings in less than two weeks it is imperative that investors be ready and well informed.
Hopefully investors are seeing real value in the technical side of trading.  I have made a concerted effort to keep these technical alerts current so that you have the best possible chances when planning.  Cheers, and happy investing.