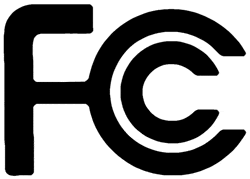 Washington Analysis analyst George Reed Dellinger, one of the more accurate regulatory analysts that has been following the proposed merger between Sirius and XM, issued a report today indicating that the decisive vote of Commissioner Tate could be delivered as early as the end of the week.
According to Dellinger, FCC Commissioner Robert McDowell has already cast his vote, taking no exceptions on the Draft Order issued by FCC Chairman Kevin Martin. The regulatory analyst also believes that Sirius and XM have largely addressed the list of concerns expressed by commissioner Tate, and that FCC chairman Martin has asked Tate to make any recommended changes if she has any.
Once the third vote is cast, the remaining two commissioners have up to ten business days to cast their votes. However, if the Tate vote is for the license transfer (signaling deal approval), then it is expected that any partisan opposition will come relatively quickly.
Assuming that Tate's vote is delivered this Friday, July 18, then the latest a decision would be announced is August 1st. The earliest date would be July 21st. Of course, these dates would need to be adjusted forward or backward depending on when the Tate vote is delivered.
For sector watchers, it would appear that the end of this long process may finally be in sight.
Position: Long Sirius, XM.
Catch Sirius Buzz Radio Thursday July 17th at 10:00 PM