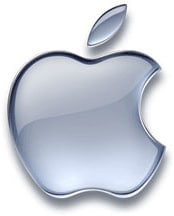 Citi analyst Tony Wible issued a report on SIRIUS XM Radio today citing that availability of iPhone users to receive SIRIUS XM Radio is a positive for the equity. While I can see why the street would be enthusiastic about the development, I also see a need to maintain a level of caution.
It is one thing to have a "true" Apple connection, and an entirely differing matter to have a connection to an application that can be used on Apple. Apple is in no way providing PUSH here. iPhone users are not seeing communication from Apple about this ability, and it is not built into the phone in the same manner that Apples own products are.
The way I see this issue in the short term is that the initial adopters of this capability will be EXISTING SUBSCRIBERS to satellite radio that happen to have an iPhone. Because the royalties on Internet usage are greater, this capability will actually have costs associated with it, as Wible mentions. I remain cautious because the marketing of such a service has not been outlined, and I do not at this time see Apple joining in that mix. Thus, any boost because of a service such as this will have to grow organically, which is often not the quickest growth model.
I do agree with Wible in that the content offered by SIRIUS XM Radio is a key element to why the service will be a success. However, there is a note of caution here as well. Many programs on Sirius and XM's satellite delivered service are not available on the Internet feed. It is talk and sports programming and sports events that differentiate SIRIUS XM Radio from the Pandora's and Slacker's of the world, and while the Internet feed does have aspects of the talk programming, it does not have CNBC type content or the major sporting events.
In short, having an application that works with the iPhone is great, but any benefits derived from it will not be instant, and will take time to reach the bottom line.
Position - Long SIRI, No Apple.