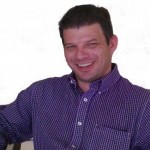 A recent study by ABI Research indicates that cloud based music listening is gaining in popularity and faces explosive growth over the next 5 years moving from 5.9 million subscribers to a whopping 161 million by 2016. That means a market that will increase by a factor of about 27! Cloud based listening is a service where the music library is delivered via the net instead of the user having an actual copy of the music loaded onto their device.
ABI attributes this massive growth to the growing use of mobile handsets, especially smartphones, as listening devices. While this is certainly a key factor, it is likely the capabilities of these devices COMBINED with a much more capable listening service in terms of functionality. Add to that the integration of smart phones being able to connect to the auto dashboard in a seamless fashion via apps, and you can see why such massive growth is anticipated.
"The number of subscribers to mobile music streaming services is expected to approach 5.9 million by the end of this year," says industry analyst Aapo Markkanen. "ABI Research believes that number will exceed 161 million subscribers in 2016, meaning a compound annual growth rate of nearly 95%. Sometime in 2012 the Asia-Pacific area will become the largest regional market for mobile music streaming."

The ABI Research study indicates that the big winners will be services like Rhapsody, Spotify, and Melon. While companies like these will certainly be around, the players in the field should also include Pandora, Slacker, and of course Sirius XM Internet radio. What investors in Sirius XM need to know and consider is how the company can maintain their share and make it grow while at the same time keeping the bottom line healthy. ABI feels that prices will decline over time because royalty deals will be negotiated to lower prices to foster a better balance between artists, rights holders, and services.
Over the past year I have written about and test driven many audio entertainment services. My reasons for this include understanding the landscape in more depth as well as trying to identify what types of features may be attractive to users. What I have found is that there are two distinct approaches to music. On Wednesday, March 15th, I participated in a radio interview with Jim Cady, CEO of Slacker. In that interview Cady mentioned these distinct types of listeners, describing them as "Lean Forward" and "Lean Back".
One conclusion I have made is that a hybrid service may be the solution that determines the powerhouses of audio entertainment over the next five years. There are two distinct aspects of a hybrid service. The first is ad supported vs. subscription and the second is "Lean Forward" vs. "Lean Back". To Better understand the dynamics we should look deeper at these distinct aspects of audio entertainment.
LEAN FORWARD
The "Lean Forward" listener is a person that likes to engage themselves into the music experience. This is the person that enjoys creating their own playlists, enjoys features that allow them to customize their experience, and someone who appreciates items like album art, artist bio's, and lyrics. This type of listener is more likely to have like iPods and have several customized playlists on them. They are more likely to seek out the album artwork to go with their songs, and more likely tag songs for purchase.
In radio catering to the lean forward user is a much newer concept. Slacker, by definition, started out as a "Lean Back" company. Sirius XM, Pandora and terrestrial radio all carried a "Lean Back" approach when started. There is now a shift to a lean forward approach. "Lean Forward" features include the ability to skip songs, the ability to build a listening experience based n an artist or genre, and the ability to program your own listening experience.
Sirius XM is moving into a feature set on the Internet radio service that caters to the "Lean Forward" listener. At this point such capabilities are more easily integrated on the Internet radio side of their business than the satellite radio side. The company recently surveyed some subscribers about features users like on Pandora. The survey questions dealt almost exclusively with "Lean Forward" features, an area Sirius XM currently is lacking in.
Terrestrial radio giant Clear Channel, also lacking in the "Lean Forward" category is making moves of their own. Recognizing their shortfall in this distinct category, the company recently bought Thumbplay in an effort to offer "Pandora-Like" services on their IHeartRadio platform.
For those that are not as technically inclined, or those used to the 70's and 80's, the definition of a "Lean Forward" person would be someone who spent hours making custom cassette tapes with dual tape decks, or ripping customized CD's on their home computer.
LEAN BACK
"Lean Back" users are very well understood. For decades it was how radio was done. You turn on the radio and listen. Plain and simple. The only real "Lean Forward" aspect of radio was in song request lines, or which station you listened to. The advent of satellite radio took "Lean Back" radio to new levels. For the first time users could choose from hundreds of curated stations that was certain to suit any fancy. Previously, most markets carried about a dozen FM channels. Now listeners literally had more choice than ever.
Early Internet radio was also very "Lean Back" in approach. Slacker curated hundreds of channels and offered them up on user PC's as well as some customized devices. What services have quickly found is that more consumer choice actually forced "Lean Back" users to become more "Lean Forward". The simple concept of additional choices and easy to use features made listeners become more engaged.
AD SUPPORTED
This is another concept that we are all very used to. Listen to radio and you will hear advertising. We all grew up understanding this. One of the attractions to satellite radio early on was avoiding the 22 minutes of commercials each hour. It could be argued that terrestrial radio pushed the advertising envelope too far, thus frustrating consumers.
Many who have been long time satellite radio listeners have that 22 minutes engraved into their minds. While terrestrial radio still plays a lot of commercials, there is a newer approach that is more consumer friendly than ever and far less interrupting. That concept is targeted advertising. For the first time radio services can garner instant data on who is listening, when they are listening, how old the user is, their income, etc. This allows more targeted advertising, which by definition is more valuable than mass advertising.
Targeted ads allow services like Slacker to provide a music service with about 90 seconds of commercials per hour. A far more consumer friendly experience than we are used to. Even if they tripled that 90 seconds 4.5 minutes per hour it would not seem overbearing to consumers.
Services like Slacker and Pandora have already become hybrid in this area. Listeners can get free ad supported radio or pay a subscription fee to remove all advertising. It would seem that this hybrid is an answer that can address the desires of consumers. Will there be piranhas out there that want to expose you to advertising while also charging you a subscription? There certainly will be. Those that try this will likely be exposed for what they are. The worst are those that start out commercial free and the later ad advertising after they have collected your money. Companies perceived as piranhas will ultimately suffer.
SUBSCRIPTION MODEL
The concept here is simple. The consumer pays a subscription in exchange for getting rid of advertising. Sirius XM offers commercial free music. The value in this model was observed by Internet radio competitors and over the past two years many have either gone to a pure subscription model or offered a tier in their service that allows for consumers to become subscribers to get rid of ads. It is an either/or situation which is easily understood by consumers. Free means ads, subscription means commercial free.
The one caveat in this is actually a dynamic employed by Sirius XM. The satellite radio provider promises commercial free music, but does use ads on news, sports, and talk channels. The level of advertising on these channels is not overbearing, but the dynamic has set a standard of sorts. The question will be how competitors handle this same situation as they add news, talk, and sports to their services.
The next issue is the sweet spot. How much of a fee is appropriate for commercial free music? Some say $10 per month is the target, others argue a bit more. Sirius XM charges $12.95 per month. Pandora is $36 per year, while Slacker is priced at about $50 per year. The big question is whether Sirius XM's ad supported news, talk, and sports combined with commercial free music can support the fees they charge. Right now Internet radio competitors are well shy of the breadth of non-music content Sirius XM possesses. That will certainly change as time passes.
One thing we know for certain is that the industry will house several services and the presence of competitors will determine market pricing. The hybrid models offer the most flexibility, and those that can accomplish a decent hybrid model have the best chance of being a leader in the space. Sirius XM certainly is aware of this. They have accomplished the most difficult part of the radio war. They own unique and diverse content. Their path to the ultimate hybrid now falls down to software. As Satellite Radio 2.0 is unveiled we will begin to see the early indications of what the ultimate hybrid will be.
[via ABI Research Study]
Position - Long Sirius XM Radio