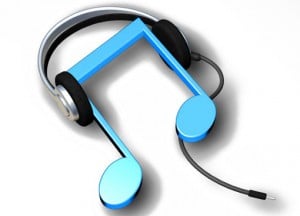 According to a report  by Mark Mulligan, nearly 33% of consumers in 25 countries around the world now use a music streaming service.  EMI Insight data from 850,000 consumer surveys supplied the data used in the report.  For investors in Sirius XM (NASDAQ:SIRI) the news is both good and bad.  The good news is that Sirius XM offers up a streaming service of its own.  The bad news is that there are several great services out there that are fast becoming consumer favorites as well.
One issue oft brought up by Sirius XM investors is the viability of the business model of streaming businesses.  The fact of the matter is that the business model matters little.  Streaming services exist and will be a competing force for the ears of listeners.  Mulligan's data indicates that streaming services have gained traction in nearly every demographic, a big positive in the trending.  According to Mulligan:
People aged 16 to 24 have an adoption rate of 46%
People aged 25 to 34 have an adoption rate of 39%
People aged 35 to 44 have an adoption rate of 35%
People aged 45 to 54 have an adoption rate of 31%
With this data in hand, it is the opinion of Mulligan that the trends suggest that the right foundations are being built for broader success.  For Sirius XM this also bodes well.  The key demographics for Sirius XM have trended to the older demographics, meaning that a pure satellite service serves that group well, while a blended service including Sirius XM Internet Radio can serve those that are adopting newer technology.
One thing seems certain.  Consumers are indeed engaging services that stream over the net and doing so at a rapid pace.