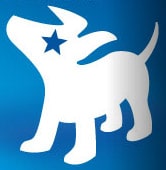 In an analyst note issued today, Stifel Nicholaus analyst Blair Levin states that despite the wild swings of yesterday that letter from congressmen Conyers and Chabot does not alter the prospects of the merger.
REPORT EXCERPTS:
House Letter Doesn't Alter XM-Sirius Prospects;
Google-DC Faces Recusal Issue
Despite yesterday's drop in XM (XMSR) and Sirius (SIRI), we are skeptical there has been any material change in the prospects for their satellite radio deal being approved by the government, particularly if the negativity is based on press reports of a House letter expressing concern.
It's possible the Department of Justice will still try to block the deal and that there's been some sort of leak, but we don't believe the reported letter from Reps. John Conyers (D-MI) and Steve Chabot (R-OH) means there is a greater chance of DOJ opposition. The two lawmakers said they were "dismayed" by suggestions that DOJ antitrust officials may try to "rush" the merger through "over the objections of staff" before new Attorney General Michael Mukasey has a chance to review it, according to wire reports.
Although we believe the DOJ has struggled with the decision and it remains a close call, we continue to believe it is more likely than not that the DOJ will clear the deal, and that if it does, the Federal Communications Commission will follow suit, albeit with conditions. A DOJ decision could come any day.
Separately, we note that privacy and media watchdog groups have filed a complaint asking that Federal Trade Commission Chairman Deborah Platt Majoras not to participate in the review of the proposed Google (GOOG) takeover of DoubleClick.
The Electronic Privacy Information Center and the Center for Digital Democracy said DoubleClick was being advised in the proceeding by Jones Day, a firm at which Ms. Majoras had been a partner and her husband was still a partner, creating a conflict of interest. The groups also said that Ms. Majoras had recused herself from previous reviews involving Jones Day.
An FTC spokesperson reportedly said that Jones Day had not represented DoubleClick before the agency and that Mr. Majoras had changed his status to a non-equity partner in 2006, but acknowledged the matter was under review.
While the situation still has to be sorted out, the complaint does appear to add a new element of uncertainty to the review, given the possibility of a 2-2 FTC split without Ms. Majoras
Position - Long Sirius, XM