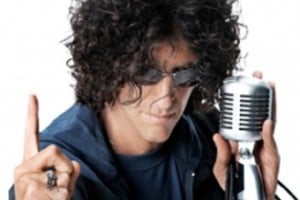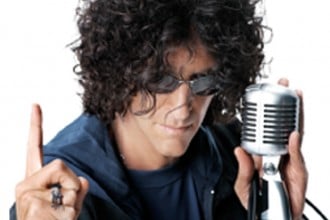 The National Radio hall of Fame has announced their nominations for 2010. Included on the list, as he is every year, is Sirius XM's Howard Stern. Stern has been nominated many years, but as yet has never been inducted into the Hall of Fame. Amazingly, the one radio individual who has changed and even defined the medium has never received the final nod. That's right, Howard stern is not an honored member of the national Radio Broadcasting Hall of Fame.
Stern expressed his opinion on the matter on his May 26th radio show.Stern essentially said that the fact that he is not already in the Hall of Fame is a clear demonstration that there is something severely wrong with the organization. He is 100% correct. He should have been included years ago. Over the years Stern has had impressive numbers in every category. He brought an edge to radio and pushed limits many of his peers were afraid to do. Stern created a fun show that people could relate to, and has demonstrated a consistency that bears credit. Keep tabs on this issue here on SiriusBuzz.com.
Howard Stern was nominated this year for the National Active category. The criteria for this category is, "An active broadcaster who has made at least 10 years of significant contributions to the industry on a national level" Stern defines this category, and by definition should have received this honor over 10 years ago.
Voting the winner is in part done by fans. The NBHOF begins accepting votes from the general public on June 18th, and voting continues through August 1st. Stern could likely garner massive support from his fans, but he has never really been keen on lobbying for this honor on his show. In fact, Stern does just the opposite. He slams the NBHOF, and even goes so far as to say he would rather not be nominated. The fact that he is not already in the Hall of Fame shows how much of a joke the NBHOF is.
Stern's competition is Bob Brinker, Carl Kasell, and Bob Kingsly. All of the nominees have talent, but none has carried the impact that Stern has delivered for decades. Stern should win this hands down, and if he really wanted it, he could promote it on his show to virtual guarantee a win. To his credit, Stern's stance tells it like it is. His fans love him, but perhaps his animosity falls into the lack of respect for his peers.
If you are interested in voting for Stern, despite his very public denouement of the NBHOF, you can do so by visiting the NBHOF website.
Position - Long Sirius XM Radio