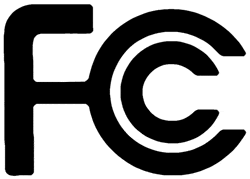 In a filing with the FCC that can only make Georgetown Partners' Chester Davenport and entities such as Primosphere smile, the Attorney Generals for Maryland, Connecticut, Ohio, and Washington have proposed concessions to the FCC that would have the company giving up spectrum in a manner similar to that which Davenport and Primosphere have proposed.
The filing states:
"Should the FCC approve the proposed merger, the only way it can preserve valuable competition is to introduce a new competitor to the SDARS arena. Thus, we urge the FCC to require XM and Sirius to lease a portion of their satellite capacity, and the means to broadcast from the Sirius and XM satellites, as a precondition to approving their request to transfer licenses."
"The leasing solution we advocate is preferable to a simple divestiture of spectrum by Sirius and XM. Construction and launch of satellites to carry a competing SDARS service will require several years. On the other hand, a SDARS service created through leasing spectrum can be made available much more quickly, and the resulting public benefit felt much sooner."
"The FCC should permit this lease to be held by a firm that will offer SDARS without a charge to listeners. This approach would serve the public interest by ensuring that consumers who purchased a receiver for XM or Sirius but no longer desire to subscribe to satellite radio will still have a use for the receiver. Second, it will ensure that people living in rural areas that are served by only a few radio stations have access to a wide array of broadcasting. Finally it allows purchasers of vehicles equipped with satellite radio receivers that did not choose to purchase a SDARS subscription to enjoy the benefits of ubiquitous radio service as they travel."
One issue that all of these people seem to ignore is that the loss of spectrum will cause harm to EXISTING SUBSCRIBERS. The loss of spectrum will potentially cause existing units to be unable to deliver the amount of service that the subscribers signed up for.
This is a proposed business on a silver platter, and a use and virtual seizure of assets of Sirius and XM. The issue goes far beyond spectrum, and once again, the party proposing this is offering no real detail on exactly how this is accomplished, nor is the party proposing to ever require that the lease be temporary with time frames on the new entity becoming self sufficient.
Position - Long Sirius, Long XM