Fans of epic space operas rejoice, SiriusXM has setup a special four day event to broadcast live from the official Lucasfilm event, Star Wars Celebration VI.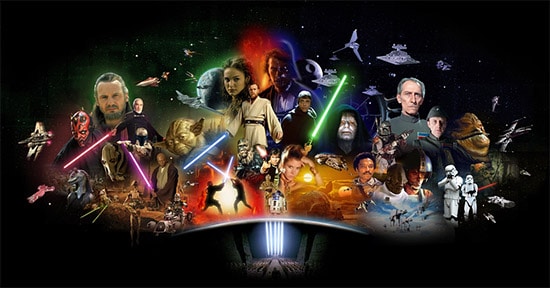 Star Wars Celebration Radio will launch tomorrow at 6pm ET, the day the event kicks off in Orlando, Florida and will air through Monday, August 27 at 3am ET on Sirius channel 123, XM channel 142, and channel 770 online.
The limited run channel, now in its second year, will feature interviews with stars, droid races, costume pageants, live panels, and an in-depth interview with the man himself, George Lucas, conducted by Senator Bill Bradley for a special edition of his show American Voices.
Additional colorful commentary will be provided by SiriusXM on-air personalities Mark Says Hi! and Dave Ziemer.