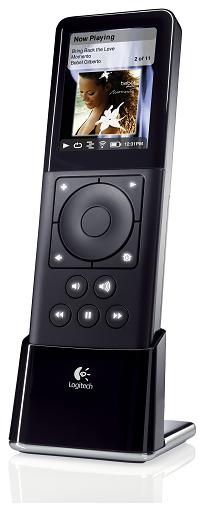 I have had the Logitech Squeezebox Duet for a few weeks now, and felt compelled to do a follow-up review of the device. In my initial review of the Squeezebox Duet, I was impressed with everything from the packaging to the navigation, to the price point. I felt at the time, and still feel today that the Squeezebox Duet represents perhaps the best value one can have in adding to their music and entertainment system.
Even after a nearly a month, I can honestly say that my impression of the Squeezebox Duet is still as high as it was when I initially tied the product. In fact, I am more impressed now than I was in the beginning! I find myself enjoying my music more now in the home than I have in the past, and look forward to adding additional zones so that I can further customize my listening.
The beauty in the Squeezebox Duet is in the wide variety of choice a listener has all encased in an easy to use controller that fits into the palm of your hand. Whether it is Sirius, Slacker, Pandora, Rhapsody, or your own i-Tunes playlist, you can control them all with ease, making your choices virtually limitless.
For Sirius Satellite Radio fans, one subscription to Sirius is all you need to get great listening anywhere in your house. Already have Sirius in your car? Did you know that a Sirius subscription already comes with on line listening? Why not bring Sirius into the house with a Squeezebox Duet using your existing subscription? The sound is great, and if you want even better sound, simply upgrade your Sirius account to 128K streaming for an additional $2.99 per month (well worth the price).
The Squeezebox Duet literally can bring a great value to your existing Sirius satellite radio subscription, and allow you to have your Sirius anywhere you want in the house. At $399 for a controller and 1 room setup, you will add value to your existing stereo that you never though possible. Want more than one room? You can add additional receivers for under $150 each.
Father's Day and Graduation are coming. Hook up Dad or the Grad with a Duet system. They will thank you all year long.
Position - Long Sirius.