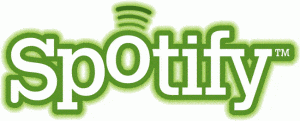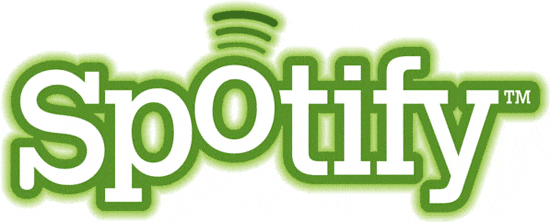 Spotify, Europe's largest Internet music service, announced today that they have been successful in raising $100 Million in venture capital as they continue to ink record label deals and get ready to expand their service into the United States. The news comes on the heels of Pandora announcing their plans to go public thus raising $100 Million of their own. This would put Spotify in direct competition with not only Pandora and Slacker, but Sirius XM as well.
One popular misconception is that these bigger Internet radio services will die off because their business model is "free" radio with supported advertising as the primary revenue driver. What many fail to realize is that the new royalty deals make it more beneficial for Internet Radio services to become subscription based, which is exactly the move Pandora and Slacker have already shifted to.
If you look at any marketing material from these companies you will quickly see the push to a modest subscription over the "free" service. The benefits that come with the subscriptions represent a very good value for consumers. For a small monthly fee users can avoid advertising, get unlimited skips, and even get access to use over smart phones.
Spotify, valued at about $1 billion pales in comparison to Sirius XM, but among the advantages Spotify could have is a legal presence to do business in both the U.S. and Europe. Simply stated, they can reach a bigger audience without the hassles of creating accounts with a U.S. address. Spotify creates a need for subscription in a few ways. If you want to use your phone to listen you need to have their Premium service which charges a monthly fee. Tactics such as this seem to be the trend in Internet Radio. In essence the free service is simply a teaser to get you onto the platform. The end game is to get paying subscribers.
For some investors in SIRI the tendency is to downplay these services as companies that present little threat to satellite radio. To make such an assumption is foolish. These Internet Radio companies are adapting to market conditions faster than many realize, and with smart phones they have been able to proliferate the automobile dashboard in short order, in many cases without having to negotiate their way into the car. The very fact that these companies are able to raise substantial funding should be enough for SIRI investors to begin to take other services seriously. That being said, Sirius XM still has the best content available in audio entertainment with sports, talk, and news that other services simply can not yet match.
Certainly this Spotify news will put a bit of a damper on the Pandora IPO. It will also put some pressure on Sirius XM to deliver features consumers demand in their Satellite Radio 2.0 platform which will be released later this year. The bottom line is that the audio entertainment landscape has some powerful players in it and investors in the sector need to keep abreast of the ever shifting atmosphere. Stay tuned.
Position – Long Sirius XM Radio