Spotify announced today users in the U.S. can, for the first time, listen for free on both the iPhone and iPad.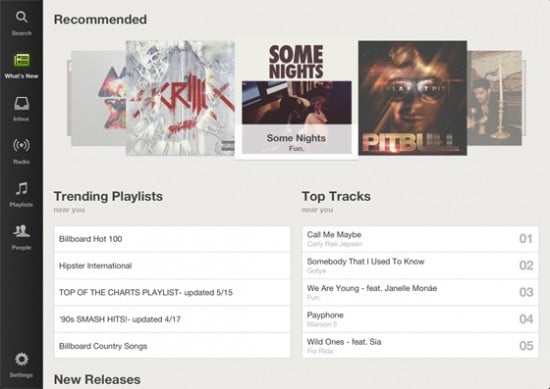 Previously, only premium paying users in the States could access the iOS app, leaving the freeloading moochers out in the cold. Now both the free and $4.99 "unlimited" tier will be able to access an unlimited amount of music on the run.
Users of the free service, as one would expect, will run into some advertising from a group of heavy hitting launch partners which include: Chevrolet, Durex, Heineken, Red Stag by Jim Beam, Lipton Iced Tea, Macy's, McDonalds, Progressive, Red Bull, TacoBell, Verizon Wireless, and Warner Bros.
Users of the unlimited and premium plans can enjoy the 16 million track catalog free of interruption.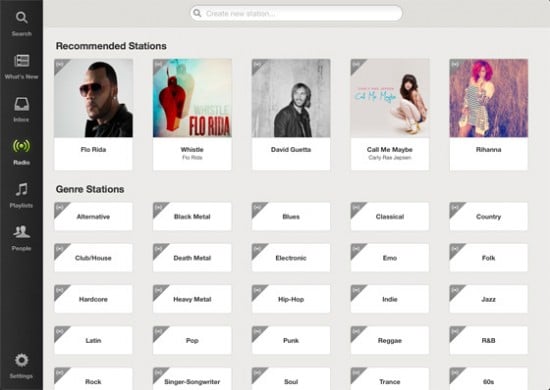 Spotify users on iPhone and iPad can now:
Create streaming radio stations from songs, playlists, albums or artists
Save tracks to Spotify playlists
Personalize stations in real time by "liking" tracks to hear similar music
Browse friends' playlists and create radio stations based on their tastes
Hear great new songs from Spotify's recommendation engine
"Our focus has always been on creating an amazing user experience," said Charlie Hellman, VP, Product at Spotify.  "The radio feature we've added to our iPhone and iPad apps gives users the ability to discover, listen and save what they like on the go - all within one app - for free."
The update will be available for download later today in the App Store.