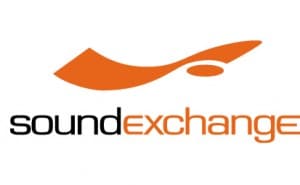 SoundExchange, the music royalty service that collects royalty payments for artists and rights holders, announced yesterday that they paid out a record sum of $252 million in 2010. To date the non-profit royalty company has paid out over $600 million.
Royalties are collected from satellite radio, Internet radio, as well as television streaming services. SoundExchange has nearly 50,000 registered performers and nearly 6,000 rights holders registered. The company attributes success to the collaboration of audio entertainment services as well as their growth in popularity.
"These revenues are an industry success story, hinging on the collaboration of artists, copyright holders, streaming services, and the committed SoundExchange team," said Michael Huppe, SoundExchange's president. "This is part of the business equation that enables music creators to continue their extraordinary work, and when that happens, everyone wins.
Sound Exchange has nearly 50,000 registered artists and almost 6,000 registered rights holders. The non-profit company collects royalties and distributes them to the appropriate party. Sound exchange has negotiated groundbreaking business agreements with eight kinds of digital services, adapting rates to accommodate diverse business models, while ensuring continued revenues to artists and copyright holders. There is a realization that consumers are accessing content in new ways and that a balance between services and performers is needed.
"The dramatic increase in these royalties over the last several years indicates not only improvements on the process side, but the rising popularity of these kinds of services in the United States," said Huppe. "Thanks to the innovative services offering access to music, people are consuming more music than ever before."
The bottom line is that royalties and royalty rates will be a moving target as the industry adjusts to new services as well as new ways that consumers access music. It is in the best interest of all involved to price royalties at a level that allows businesses to succeed while at the same time rewarding artists and rights holders for their work.
[via SoundExchange]