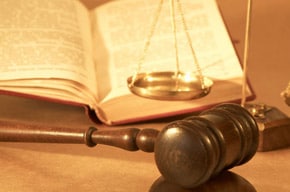 It certainly did not take long for Sound Exchange to jump onto the lawsuit bandwagon on the heels of the Turtles lawsuit.  The latest suit centers around royalties for pre-February 1972 music played by the satellite radio provider.   Sound Exchange has no real authority to collect royalties from pre-1972, but their complaint actually centers around the accounting by which SiriusXM does pay Sound Exchange.
The essence of the suit is that SiriusXM reduces gross revenue by excluding pre-1972 music as well as other items.  Sound Exchange argues that these monies should be included in the gross revenue figures established in the determination of music that is covered by Sound Exchange.
According to Sound Exchange SiriusXM improperly reduced its reported Gross Revenues in three ways:
First, from January 1, 2007 until December 31, 2012, SiriusXM improperly reduced its Gross Revenues by an amount purportedly attributable to performances of sound recordings fixed prior to February 15, 1972 ("pre-1972 sound recordings").
Second, from at least October 2008, SiriusXM excluded from its reported Gross Revenues the incremental revenue it received from the difference in price between its standard package (which includes both music and talk channels) and its "SiriusXM Premier" package (which includes all the content in the standard package as well as certain additional all-talk channels).
Third, SiriusXM and its legal predecessor excluded all revenue derived from its Family Friendly and Mostly Music packages even though those packages contained many channels broadcasting recordings covered by the statutory license.
The suit seeks not less than $50 million and perhaps even more than $100 million in compensatory damages as well as interest, late fees, attorney's fees, and any other relief that the court sees fit.
While not directly related to the Turtles lawsuit, it is not hard to imagine that the two suits will share a common goal in discovery of documents and perhaps even employ similar strategies in how the law is interpreted.  Considering both suits, there is now legal potential is well over $200 million for the company and its investors to consider.  This could lead to the royalty issue's that have been a hot button topic to have legal precedence set in the courts rather than through legislation.
While $200 million will not break the bank at SiriusXM, it is a tidy sum of money that the company would rather not part with.  The two issues could carry implications on strategic moves by the company regarding share buybacks, dividends, acquisitions, as well as direct licensing deals.  As with any lawsuit, this will take time to develop and understand.  As with the Turtles lawsuit, we have not seen a company response yet.  Stay Tuned