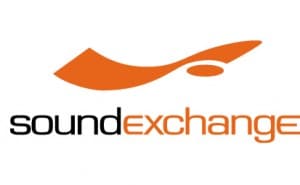 Music royalty collection and distribution is a key component of the music industry.  SoundExchange, a non-profit company established to collect and distribute royalties to rights holders and artists, recent eclipsed the $1 billion mark in royalty payouts.  At  its inception in 2000, SoundExchanges royalty payouts were very modest compared to the estimated $400 million expected to be paid out this year.  SoundExchange collects the bulk of its royalty payments from the likes of Sirius XM (NASDAQ:SIRI) and Pandora (NYSE:P).
Currently Sirius XM has filed a lawsuit against SoundExchange and A2IM alleging that the non-profits have conspired to hinder Sirius XM from cutting direct deals with record labels that would leave SoundExchange out of the equation.  For Sirius XM and Pandora direct deals represent an important milestone as they would facilitate added capabilities and allow for features like true on-demand music as well as remove limits on song and album play.  Currently testimony before the Copyright Royalty Board (CRB) for new rates is ongoing.  Sirius XM testified last week, and Sound Exchange is presenting their case this week.
Meanwhile companies like Clear Chanel have cut royalty deals of their own and for the first time agreed to pay performance royalties for songs played over the air.  Traditionally terrestrial radio has not been burdened with such royalty payments.  With all of the moving parts and jockeying for position, the royalty issue may become a very interesting story in 2012.
On one hand an even playing field between terrestrial, satellite, and IP delivered audio content is desired.  On the other, performance artists and rights holders are trying to find ways to maximize their own profits.  There is little doubt that change is needed.  This issue can not continue in the lopsided fashion that currently exists.
Congratulations are in order for SoundExchange in reaching an impressive milestone and getting artists their royalty payments.  The SoundExchange system is not perfect, but there are thousands of artists that welcome the advocacy from an organization such as this.