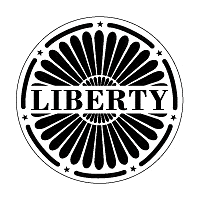 A few months ago, as the Liberty Media (NASDAQ:LMCA) and SiriusXM (NASDAQ:SIRI) saga began to unfold, I made a very public decision to divest half of my stake in SiriusXM and invest it into Liberty Media.  I did so for a number of reasons.  First, I wanted to insulate myself from uncertainty.  Second, I saw that Liberty was going down a path of demanding a premium, and wanted to participate in that to some degree.  Third, I knew at that point that Liberty would be adding to its position in SiriusXM, and I looked at that as a way to grow my position in SiriusXM with someone else doing the buying.  Lastly, from a technical standpoint the move made sense.
I made that move on June 12th.  Here are some interesting facts:
On June 12th the Liberty stake included its preferred shares and 60,350,000 shares of common.
On June 12th Liberty had already announced a forward purchase contract of 302,198,700 shares but had not yet taken delivery.
The Liberty stake on June 12th equated to about 41% because the company had not taken delivery of the forward contract shares
Since June 12th the Liberty stake has grown by some 550,000,000 shares.
On June 12th Liberty Media was trading at $83.47.  Today it trades at about $104.
Simply by being a Liberty shareholder, my stake has risen because Liberty is buying shares.
Liberty is now on the cusp of de jure control of SiriusXM, and as a Liberty shareholder I get the benefit of that.
When SiriusXM initiates share buybacks, the Liberty stake will increase.  With Liberty owning a bigger piece of the pie, any premiums will benefit me more.
There were benefits to doing my trade when I did that no longer exist.  Since I invested, the Liberty stake in SiriusXM has grown 24%, while the equity itself has also appreciated by 24%.  Essentially I got to double dip because of my timing.  With Liberty approaching a 50% stake in the company, the double dip days are more behind us than in front of us.  Had I remained in SiriusXM only, I would have seen an equity bump from $1.87 to about 2.45, or about 30%.  I would have also seen the stake of the common shareholder decrease over that period of time.
Now that the proverbial writing is on the wall, the natural question is which is the better play.  That is now a very interesting question.  In my mind, Liberty will still exact a premium, so that carries potential.  However, the timing of the Liberty plan could throw a few wrenches into the works.  Remember, that an investment into Liberty also means that you are taking a "pure" SIRI investment and diluting it a bit with the other business interests in Liberty.  This has to be a consideration.  I had the benefit of seeing my SIRI stake rise because Liberty has been buying SIRI.  That provides me with more of a "pure" play than someone investing into Liberty today.
If you are in for the long haul, then the timing does not matter.  If you are looking to make a trade based on the eventual moves by Liberty, then you could be tied to this for a few months or up to a year.  Each investor has their own goals, risk tolerance, and profile.  What works well for one person may not work as well for another.  The biggest things to consider are:
Why you are considering one over the other
What benefits and risks go into such a strategy
What valuation multiples each are trading at
 The other interests of Liberty that you could potentially be investing in
The timing of transactions
There is no "one size fits all" answer to this.  Consider all of the options, avenues, and timing that could happen when conducting your due diligence.
Are you looking for more great analysis and some technical information about Sirius XM?  SiriusBuzz Premium has regular updates and analysis that are not available anywhere else.