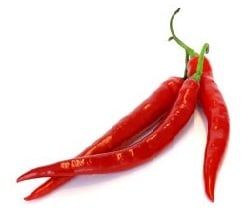 Slacker has expanded its curated Spanish language offerings by launching four new Latin stations – Memorias, Puro Norte, Romántica and Salsa – and also by updating two stations within the Latin genre – Puro México and Éxitos Pop. All of Slacker Radio's Latin stations are available for free on the web at Slacker.com.
Not only did Slacker step up their presence with the addition of new channels, the company also added Latin Music Icon Edgar Pineda to their line-up.  Edgar Pineda, a terrestrial radio veteran of over 18 years, is joining Slacker station programmers Alex Cortez and Jackie Madrigal to curate the Latin genre for Slacker Radio.
"I love the freedom of programming that Slacker offers me. I am able to select the songs that I believe listeners will enjoy, and refine the stations based on what my audience responds to," said Edgar Pineda, Latin station programmer at Slacker. "The deep music catalog, freedom to select tracks and ability to truly connect with my listeners makes Slacker a great outlet for those who appreciate music."
Memorias on Slacker plays Latin oldies hits from the last three decades from artists including Juan Gabriel, Camilo Sesto and Miguel Gallardo.
Puro Norte highlights the accordion-based music of rural Mexico from Norteñas and Corridos groups of past and present such as Los Tucanes de Tijuana, Los Tigres del Norte and Ramón Ayala.
Romántica plays tracks from the Spanish language adult contemporary format, showcasing the best of today's romantic music from artists including Ricky Martin, Chayanne and Marco Antonio Solis.
"There are deep, vibrant traditions surrounding Latin music and an incredible range of formats," said Scott Riggs, senior director of radio at Slacker. "Expanding our music offerings to include additional Spanish language stations programmed by expert DJs will enable our listeners to discover and enjoy a wide spectrum of Latin music."
A fourth Latin station launching today, Salsa on Slacker Radio, showcases the rhythm and beats from the Caribbean and Latin regions. Musicians featured on Salsa Radio include Gloria Estefan, Victor Manuelle and Tito Nieves.
In addition to Slacker's new Latin station offerings, two stations from this category have been updated: Puro México and Éxitos Pop, both programmed by Jackie Madrigal. Puro México showcases traditional Mexican music from styles such as Norteño, Banda and Ranchera and musicians including Cicente Fernández and Conjunto Primavera. Éxitos Pop plays popular Latin music from artists including Enrique Iglesias, Paulina Rubio and Shakira.
These station updates further emphasize Slacker's dedication to offering a compelling assortment of listening options.