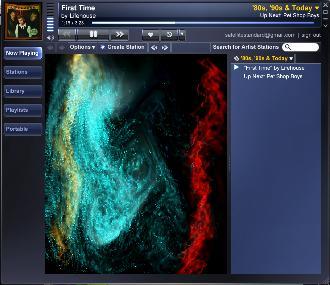 Slacker continues their push to become a bigger player by introducing a new desktop player featuring better sound quality, sleeker style, and more options including a mini player that gives you all the control you need on a small graphical square on your desktop. The new desktop player shows off album artwork like never before, and includes easy access to artist bio's, etc.
Slacker still has not yet released their much anticipated portable player, nor their premium service, both of which they say will be coming soon.
Readers interested in learning more can visit the Slacker.com. Setting up an account is free.