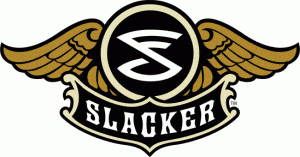 Today AOL Music announced that Slacker will now exclusively power AOL Radio and will offer a new radio experience with fewer ads, new personalization features, and premium subscription offerings.
The new Slacker backed service will deliver three product tiers to users: the free AOL Radio service as well two on-demand premium subscription tiers with personalization and customization powered by Slacker.
The partnership effectively doubles Slacker's listeners and will enable Slacker to deliver it's new radio offerings to a much larger built-in audience as well as allow both Slacker and AOL to develop new advertising opportunities for mutual clients and integrate AOL Music's original editorial voice across all the services.
"Slacker Radio is the perfect partner to significantly increase the quality of our offerings," said Lisa Namerow, Head of AOL Radio. "By combining AOL Radio's reach with the success of Slacker in mobile, we are increasing the distribution of our brands and further identifying AOL Radio as a leader in delivering superior radio experiences."
"Both companies bring unique content and functionality to this new partnership," said Jim Cady, CEO of Slacker. "Aligning our strengths will enable us to expand our reach to greater opportunities across multiple platforms. We are thrilled to work with AOL Radio to continue to improve how music lovers experience radio."
The new AOL Radio and its iPhone App, which according to the app store, has been downloaded more than 3 million times, will re-launch late this summer.