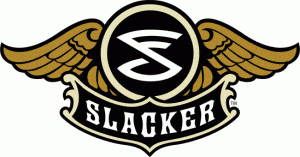 Slacker has been quietly doing what Pandora and Sirius XM have yet to accomplish, and the company has been doing it for quite some time now.  Slacker already offers personalized radio and station caching, and now they are adding even more non-music content to make the listener experience even better.
American Public Media and Slacker Inc. have now launched APM public radio programming, including new interactive stations featuring content from Marketplace® and The Current®, to the Slacker Radio lineup.  Slacker Radio now offers customizable APM programming for free anywhere that Slacker Radio is available.
"American Public Media is committed to making its indispensable content as accessible as possible, to as many people as possible," said David Kansas, senior vice president and chief operating officer at APM. "Internet radio is a rapidly growing platform for accessing audio content, and our partnership with Slacker Radio represents an important opportunity for exposing our content to new audiences and expanding access to our content via new platforms."
Marketplace on Slacker Radio features its popular and unique take on business news developments via the Marketplace flagship programs, Marketplace with Kai Ryssdal, Marketplace Morning Report, Marketplace Tech Report and Marketplace Money. Listeners can interact with the station to create  personalized Marketplace programming tailored to their interests.  This is yet another impressive move on the part of Slacker.  Finding compelling content is not easy.  Becoming the de fact place to get some of this content is huge.  Slacker is managing to stay on the cutting edge of Internet Radio development!
The Current is one of America's top non-commercial Triple A music stations.   An interactive version of the station will now be curated, hosted and provided only on Slacker Radio.  Because of the depth of The Current hosts' music knowledge, The Current station on Slacker Radio will be able to highlight great emerging artists from around the country, as well as feature the best music out of Minnesota, past and present.
"American Public Media joins a growing list of interactive talk stations on Slacker Radio which already includes unique programming from ESPN Radio, ABC News and more," said Jonathan Sasse, senior vice president of marketing at Slacker. "In another industry first from Slacker, we are proud to offer these interactive versions of The Current and Marketplace to all of our listeners today."
American Public Media is one of the largest producers of public radio programming in the world, with a portfolio reaching 17 million listeners via nearly 800 radio stations nationwide each week. Information on Marketplace can be found at Marketplace.org. Information on The Current can be found at TheCurrent.org.
MEET AND GREET 
With the earnings call for Sirius XM approaching, and because I am in New York City quite a bit these days, I thought it would be an opportune time to set up a casual Meet and Greet where we investors can get together, discuss the markets and shoot a little pool.  I will be at Slate in New York City on Wednesday, August 1, 2012 at 7:00 PM.  The venue has pool tables on the lower level, and that will be a great place to meet up.  If you are in the New York area, why not stop by and enjoy an evening of Sirius XM and audio entertainment discussion!  If you are interested, want more information, or planning to attend, please send an e-mail to satellitestandard@gmail.com.