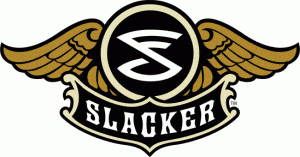 The audio entertainment landscape is getting more interesting as well as more competitive. Slacker announced today that they are adding personalized ESPN sports coverage to their service. The unique aspect of this is that the sports coverage is fully customizable. This allows users to get the content they want and avoid the content they don't. The ESPN sports coverage will be available on the web, smart phones, and in home devices.
This type of delivery and customization demonstrates the potential Internet radio can deliver. Sirius XM Internet radio is not yet capable of customization to this level, and Slacker's move shows that Internet radio is no longer just about music. It will be interesting to see what types of features Satellite Radio 2.0 can offer up and whether or not they will take customization to this level.
Full customization of ESPN's channels will be available to those that become Slacker subscribers. This is yet another facet of the service that demonstrates Slackers ongoing shift to gain subscribers for additional revenue.
Currently, Slacker employs a hybrid business model where free listeners are exposed to about 90 seconds of targeted visual and audio advertising per hour while subscribers pay $3.99 per month to gain access to additional functionality, content, and an add free experience.