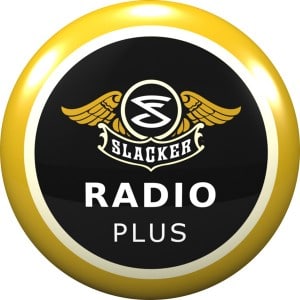 Slacker, one of the more popular Internet Radio companies, is adding a few new channels and working a pretty cool marketing concept with Microsoft in the process. An email sent out to subscribers announced the new channels as well as a way regular subscribers can try out Slacker Plus, the premium tier offered by Slacker.
The company seems to be following the news, because one new channel added is 90's Country. Some top markets in terrestrial radio such as New York and the San Francisco Bay area offer no country music, and the void presents opportunity for Slacker and others to fill the need. Other new channels added by Slacker include Spa, a channel dedicated to soothing music and The New 40, a top 40 station dedicated to the 40 hottest songs in the pop genre.
Along with this announcement, Slacker is offering a free month of Slacker Plus to users who download Windows Internet Explorer 9. This marketing concept is pretty compelling because it allows their marketing partner, Microsoft, to track the success of the program, offer consumers the benefit of knowing an update to Windows Explorer is available, and gets existing Slacker users to try Slacker Plus and see what the premium tier has to offer.
Slacker Plus costs $4.99 per month and offers no Audio or Banner Ads, unlimited song skips, complete lyrics, mobile station caching, and ABC News. The company also recently announced the addition of ESPN sports. Slacker, and other Internet radio companies are working at finding that perfect blend of free and premium to more effectively monetize their business. There seems to be a distinct shift toward subscription tiers.