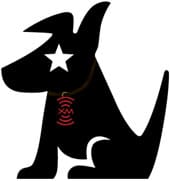 In an interesting move, Sirius and XM have extended their merger deal for two weeks. The extension was fully anticipated, but there is the added function of a rolling two week cycle which means that unless either party notifies, that the deal extension will be automatic.
XM Satellite Radio (Nasdaq: XMSR - News) and SIRIUS Satellite Radio (Nasdaq: SIRI - News) today announced that the companies have agreed not to exercise their rights to terminate the Merger Agreement prior to May 15, 2008. SIRIUS and XM also announced that they have agreed to further extend the merger agreement, as necessary, for rolling two week periods unless either side notifies the other of its intention not to extend.
The closing of the pending merger remains subject to the approval from the Federal Communications Commission and satisfaction of all other applicable conditions. On March 24, 2008, the U.S. Department of Justice informed SIRIUS and XM that it ended its investigation into the pending merger, that it has concluded that the merger is not anti-competitive, and that it will allow the transaction to proceed. SIRIUS and XM each obtained stockholder approval for the pending merger in November 2007. For more information on the SIRIUS-XM merger, please visit www.XMmerger.com or www.SIRIUSmerger.com.
Position - Long Sirius, Long XM