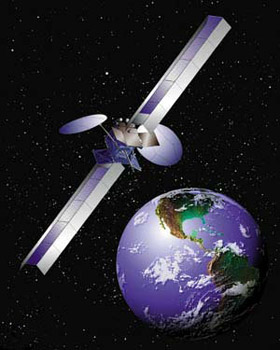 It is not often that a company misses on earnings and a stock does not retract some, but the SiriusXM story is a resilient one, and what we saw delivered today was a good quarter that highlighted positive performance and a strong outlook for the future.  What we did not see was any guidance for 2013, no adjustment to current guidance, no flavor on Liberty, and no real information relating to a share buyback that the market is now anticipating.
SiriusXM spent some $107 million in the quarter to retire and refinance some debt, and that one time charge was essentially the difference between SiriusXM meeting the street expectations of a 2 cent EPS and missing it with a reported 1 cent per share profit.  Because the debt activity was well publicized, the street was receptive to the news.  I was anticipating that the company would book $56 million in NOL's, and a 2 cent quarter (1.6 cents rounded up).  The company actually booked just $20 million.  That extra $36 million would have delivered the quarter I was anticipating.  The great news is we can already anticipate 1.4 cents in Q4 with some $92 million in NOL's that will be booked next quarter.  It is always great when you can start off a quarter in the black!
The highlights of the call were not really surrounding Q3 results, but rather the bigger picture of the future we can anticipate based on what we saw in Q3.  The record revenues, subscribers, SAC, and ARPU are all trends that will continue.  The future is bright for SiriusXM and being bullish in the long term is certainly warranted.  In my opinion, had the company given a little guidance on 2013 and given some flavor on Liberty and/or share buybacks we would have seen this equity test above $3.00 today.  Alas, that was not on the menu today, but the great news is that the call did accomplish enough to show that the company deserves current valuations as a baseline moving forward.
Among the highlights of the call were:
Record subscriber growth.  Self-pay net subscriber additions improved by 2% year-over-year to 371,000, pushing the self-pay subscriber base to an all-time high of 19.0 million subscribers.  The total paid subscriber base rose to a record high 23.4 million subscribers. Strong auto sales helped lift total paid and unpaid trial inventory by approximately 115,000 from the second quarter of 2012 to 6.2 million.
Churn and conversion stable.  Self-pay monthly churn was 2.0% in the third quarter of 2012, compared to 1.9% reported in the third quarter of 2011.  New vehicle consumer conversion rate was 44% in the third quarter of 2012, unchanged from the third quarter of 2011.
Free cash flow grows to record level.  Free cash flow was $195 million in the third quarter of 2012, an improvement of 159% from the$75 million recorded in the third quarter of 2011.
2012 GUIDANCE
The Company confirmed its 2012 subscriber, revenue, adjusted EBITDA and free cash flow guidance:
Net subscriber growth approaching 1.8 million,
Revenue approaching $3.4 billion,
Adjusted EBITDA of approximately $900 million, and
Free cash flow of approximately $700 million.
The SiriusXNM story should be very compelling as we move into Q4.  There are still some clouds associated with Liberty, but they are not doom clouds.  Enthusiasm may be slightly tempered, but then again that is perhaps a healthy event.  $3 will have its day sooner rather than later.  We now get to look to the technicals to establish the new trading ranges, spikes, and dips.