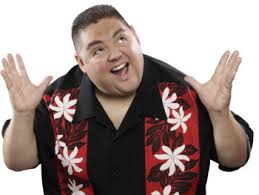 Get ready for some Sirius good times in Houston!  "Piolín's Jugada Musical," an exclusive event hosted by SiriusXM's Eddie "Piolín" Sotelo will be live at the House of Blues in Houston Texas today.  The event features the top notch Tejano band Intocable and special guest comedian Gabriel "Fluffy" Iglesias.  What more could you want?  A Great host, a great show, great comedy, and great music.  Oh, I almost forgot...Mexico and Brazil are playing a soccer match as well!
The invitation-only event will be hosted by Spanish radio's top host "Piolín," and will be broadcast live from Houston on Tuesday, June 17 starting at 1:30 pm CT via satellite on Piolín Radio channel 147 and through the SiriusXM Internet Radio App on smartphones.  Even if you can not be at the event, the listening experience will be worth your time.
"Piolín's Jugada Musical" will kick off with a special broadcast of "El Show de Piolín" live from the House of Blues with stand-up comedian and actor Gabriel "Fluffy" Iglesias joining the SiriusXM host on stage. During the exclusive event, GRAMMY® and LATIN GRAMMY® award winning Tejano band Intocable will perform songs from their album, En Peligro de Extinción, as well as music from their previous albums as they close the night.
This event marks Piolín's return to Houston, and will allow the audience of SiriusXM fans and VIP guests to catch the day's highly-anticipated soccer match between Mexico and Brazil, with expert commentary from ESPN Deportes host Daniela Rodríguez.
After the broadcast, the performance will be available on SiriusXM On Demand for listeners that were not able to catch the show live, or simply want to hear the show again.