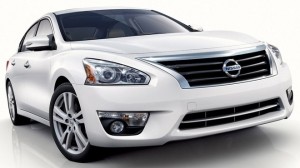 SiriusXM (NASDAQ:SIRI) announced a new telematics deal with Nissan today that is a bigger deal than most probably imagine.  Nissan has selected SiriusXM as its exclusive provider for a suite of telematics products that will be incorporated into Nissan vehicles.  The news is big because it represents a new revenue stream for SiriusXM and could serve to greatly simplify the dashboard for consumers.
With the dashboard becoming more connected than ever, it is great to see SiriusXM landing a contract with a car manufacturer that sells more than 1 million cars per year.  As yet the size and scope of the contract have not been made public.
"Being the first car company to launch these telematics services allows us to further enhance the whole customer driving experience by providing the finest audio entertainment and data services that meet the growing expectations of the connected driver. After working with SiriusXM for more than a decade, we are excited about bringing world-class telematics services to our customers," said Trisha Jung, Director, Nissan Connected Services.
SiriusXM's telematic offerings include navigation, live traffic feeds, gas prices, weather, and more.   While the premium services have been available for quite some time, and on selected models of various vehicles, the Nissan deal represents the first car company that has jumped into the concept with both feet.  Likely other manufacturers will also need to find solutions for delivering these types of services to consumers as well, and that could bode well for SiriusXM.
"Offering telematics services is a logical next step for SiriusXM, building on our advanced in-vehicle technological capabilities, subscriber management expertise, and proven experience providing national service to drivers," said Mel Karmazin, Chief Executive Officer, SiriusXM.  "SiriusXM is the leader in subscription services to the car and our remarkable and sustained growth has been driven by our ability to deliver unparalleled audio entertainment and services to vehicles. Our critically acclaimed satellite radio service, now coupled with dynamic and full service telematics, offers the support that drivers want and need on the road and strengthens our relationship with Nissan."
SiriusXM offers a suite of advanced products such as NavTraffic, NavWeather, SiriusXM Traffic, and SiriusXM Travel Link.  These services can all generate premium revenues for the company in the years to come.  While there is certainly a lot of competition in this realm, SiriusXM, by cutting a deal with Nissan is ripe to be in the fray.  Look for more deals such as this to be announced over the next year.