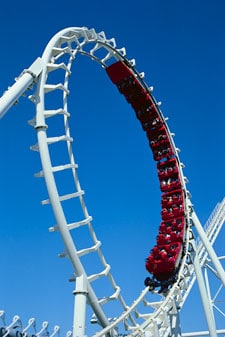 Well, today was certainly an interesting trading session.  In an article available to members of SiriusBuzz Premium I had projected a test of the 50 day moving average with a caution of a possible move to the very strong support at $2.27.  As the day began, the 50 day average was tested and broken.  The equity dipped below the 50 day average and traded as low as $2.33.  Then the afternoon came upon us and we saw a surge in volume and the equity rise like a phoenix to close at $2.43.
Was it real or was it memorex?  The question of the day is whether or not Liberty stepped in and made purchases.  As yet, we have no filing from Liberty, but we do know that they had room for at least another 25 million to 30 million shares before reaching the theoretical 49.9% mark.  Consider that they do not have to convert their 7% bonds into 5,866,666 more shares, and consider that SiriusXM CEO has some planned sales happening, and there is the very real possibility that Liberty had room to buy up to 50 million shares without going over.  Seems like a Price is Right moment!
Liberty Media is certainly keeping everyone on their toes!  This is where technicals come into play, and where SiriusBuzz Premium members get additional insight and discussion not available anywhere else.  We have a tale of two possibilities.  One that involves Liberty jumping back in to buy, and one that does not.
I had warned of a possible correction when Liberty pauses buying.  The correction is not bad, and is actually quite healthy.  We saw that happen.  We perhaps also saw what happens when a big buyer steps up to the plate!  There are new support and resistance levels to consider.