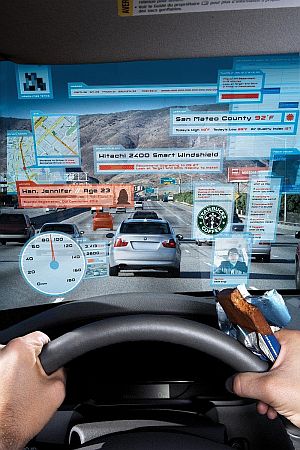 It was not to long ago that SiriusXM (NASDAQ:SIRI) announced a new telematics deal with Nissan that got investors excited.  The idea of additional services that can generate more revenue is always enticing.  It did not take too long for people to begin speculating that perhaps SiriusXM could offer a robust enough program to take over for OnStar in GM vehicles.  While the idea of rapid expansion into a new sector of business is enticing, there are a few questions one needs to ask when trying to determine how big of a business telematics will realistically be for SiriusXM.
First things first.  What SiriusXM will be offering was compelling enough for Nissan to jump on board.  That is quite promising as Nissan typically sells about 1 million cars per year.  Will other follow suit?  That remains to be seen.  What we need to remember is that some of the dynamics we as investors find attractive with regard to SiriusXM are also attributes of other companies.  SiriusXM does not like to share a lot of revenue.  Neither do other companies.  In the case of Nissan it seems that the SiriusXM solution was better than developing an internal one.  This meant value for Nissan and they chose to utilize SiriusXM.  AS company like Mercedes Benz seems to want to offer up its own solution with a technology called MBrace2.
Mercedes MBrace2 is a telematics package that delivers many of the additional service SiriusXM would like to get into.  Why would Mercedes do this?  Because there is revenue to be garnered in the business.  MBRACE 2 is a subscription service with monthly pricing plans.  By offering the service themselves it is Mercedes that keeps the spoils.  While SiriusXM satellite radio is still available in the cars, it appears that advanced SiriusXM services will not be part of the Mercedes Benz lineup.  What type of revenue are we talking about?
MBRACE - $280 per year includes (each vehicle gets a 6 month promotional trial): 
Safety, Security, Convenience & Remote Access
Automatic Collision Notification
SOS/Emergency Call
Roadside Assistance Connection
Stolen Vehicle Location Assistance
Automatic Alarm Notification
Crisis Assist
Safe Ride
Valet Protect (Mobile Application only) m2
Convenience & Remote Access
Remote Door Lock & Unlock
Remote Horn & Lights
Vehicle Health Report* (via monthly email)
Vehicle Finder (Mobile Application only)
Dealer Connect
Vehicle Information
Send2Benz™
Search & Send™
Drive2Friend™
Route2Benz
If consumers want more they can add a service tier called MBrace Plus for another $20 per month.  MBrace Plus includes (consumers get a 3 month trial):
Mercedes Benz Concierge service
Driving Journal
Travel Zones
Speed Alert
Point of Interest Destination Download
Route Assistance
Location Based Traffic & Weather
There is also a top level tier for another that features Mercedes Benz Apps at an additional $14 per month (3 month trial included) or bundled with theMBrace Plus for $28 per month:
Internet Browse
Google™ Local Search
Google Street View
Panoramio
Destination/Route Download
Yelp
News
Facebook
Stocks*
Essentially Mercedes will garner $616 per year in revenue from each consumer that opts for the telematics services offered up by Mercedes.  That equates to an impressive $51.33 per month!  You can see why the concept of advanced services is full of potential.
For SiriusXM to play in this space there are a few things that they need to accomplish.  The first is delivering value to the OEM.  As stated, Nissan saw the value of the SiriusXM services.  The second is delivering value to the consumer.  Bundled with satellite radio this may be something that the company will be able to do, but may also be a challenge.  It is one thing for a Mercedes Benz buyer to shell out $51 per month plus another $15 for SiriusXM.  It is another for a Nissan customer.
Personally, these types of services are great, but they are also widely available.  I use an Android phone most of the time and Google does a great job of giving me navigation and traffic data for free.  While it is nifty to unlock my car from my phone, it is not a necessity to me, as my key fob does the trick quite well.  Getting Nissan to the plate was a big first step as well as a decent sized fish.  However, it is not the cream of the crop.  Nissan has GM, Ford, Toyota, Chrysler, and Honda ahead of it in terms of sales.
The essential question is whether or not SiriusXM can land enough OEM's to make the telematics business viable.  It was not long ago that Chrysler adopted SiriusXM's video channels.  The concept was great, but other OEM's did not follow suit, and ultimately the video service was stopped, dying a slow death.  A telematics suite has more potential, but also is more competitive.  It will be interesting to see the OEM solutions develop as well as to see whether or not the OEM's that decide to go it alone have success.  It will also be interesting to see the pricing that Nissan and SiriusXM come up with as the Nissan deal rolls out.
Is there something to be excited about yes.  Potential.  Over the next year or so we will see if that potential can turn into a new revenue stream or if it will take a path similar to SiriusXM Back Seat TV.  The key here, in my opinion, is for the company to get at least one of the top 5 OEM's on board.  Time will tell.