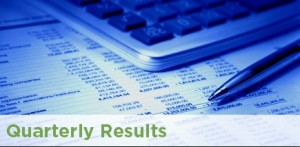 SiriusXM announced today that it plans to release full-year and fourth quarter 2014 financial and operating results on Thursday, February 5, 2015.  The company will host a conference call at 8:00 am ET on Thursday, February 5, to discuss these results.  The company had an impressive track record through the first three quarters of 2015, and with good auto sales in Q4 should have little trouble reporting a good close to the year.
SiriusXM has already announced that it has met or exceeded all guidance for 2014, so surprises are not really expected.  That being said, the company could be holding back a little information that could generate some buzz.  One item that the street will be curious on is how the share repurchase program is progressing.
The company typically reports earnings prior to the market opening, and this call is not an exception to that rule.  Analysts are expecting a profit of 2 cents per share on revenue of $1.08 billion.  The company reported a profit of 1 cent per share a year ago, so the headlines should serve nicely on a year over year comparison.  Stay Tuned!