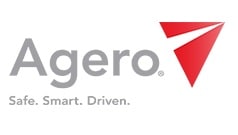 It is an amazing time for SiriusXM (NASDAQ:SIRI).  Just a couple of years ago, the concept of SiriusXM buying other companies was not even a thought.  Fast forward a bit and we have seen a special dividend, share buybacks, savvy refinancing, and now an acquisition!  SiriusXM announced today that it has entered a definitive agreement to purchase the connected vehicle services business of Agero, Inc. for $530 million in cash.
The connected vehicle unit of Agero is the leading provider of innovative telematics services, offering safety, security and convenience services for drivers and end-to-end, turnkey solutions for automakers.  Following the acquisition, SiriusXM will provide connected vehicle services to more automotive manufacturers -- including Acura, BMW, Honda, Hyundai, Infiniti, Lexus, Nissan and Toyota – than any other telematics provider.
The move represents a distinct shift in the business of SiriusXM.  The company already possess deals to provide satellite radio services to automakers, but has been a bit behind the curve when it comes to telematics.  The main reason, in my opinion, that the company was challenged in the telematics space was that much of that arm of the business was driven by SiriusXM having to pay for elements of the service, and in turn mark it up so as to make money.  Essentially, an automaker could circumvent SiriusXM and deal directly with the same players SiriusXM would be using.  By owning an arm in the business SiriusXM is no longer a middleman.
Make no mistake, SiriusXM was already growing its business nicely without the telematics component.  However, with connected cars becoming more and more available, SiriusXM needed to act now to stay relevant in that particular segment of the space.  The acquisition of the connected vehicle business of Agero allows for future growth.  It is great to see the company thinking proactively in this important space.
"The acquisition of Agero's connected vehicle business is a natural fit for SiriusXM.  As the world's leading provider of in-vehicle subscription services, SiriusXM is uniquely positioned to offer world-class end-to-end telematics services," said Jim Meyer, Chief Executive Officer, SiriusXM.  "The transaction accelerates SiriusXM's development in architecture supporting connected vehicle services, as well as the ability to provide services over both satellite and cellular networks. Agero's connected vehicle team is known for their experience, innovation and technology, and we look forward to welcoming them to SiriusXM as we work to capture the significant growth opportunities in connected vehicle services."
With this move the company can actually expand into new business with serious potential to bundle services in a manner that is friendly to car manufacturers, consumers, and SiriusXM alike.  The connect vehicle business of Agero includes:
Safety and Security
Agero is taking the fast lane to a safer future with state-of-the-art application development, mobile phone/tablet integration, advanced speech recognition, and remote and real time monitoring that provide peace of mind every mile. All are designed to make safety and security simple, seamless and convenient for drivers, families, and our automobile manufacturer and insurance clients.
Alarm Notification
Automatic Collision Notification (ACN)
Curfew Alert
Disaster & Crisis Alert
Enhanced Roadside Assistance
Geofence
Panic Notification
Remote Door Lock
Remote Door Unlock
Remote Horn & Lights
SOS Emergency Assistance
Speed Alert
Stolen Vehicle Recovery
Valet Alert
Vehicle Slow-Down & Immobilization
Data and Diagnostics
Agero's suite of Data & Diagnostic offerings turns maintenance and monitoring functions into positive brand touchpoints. Through embedded technologies, timely alerts and automatic notifications, we facilitate a real-time digital conversation between the vehicle, the driver and our clients – making ongoing communications more convenient, useful, and efficient for everyone.
Automated Diagnostic Trouble Code Notification
Green Driver
Maintenance Alert Notification
Owner's Manual via Voice
Quality Feedback
Recall Advisor
Scheduled Vehicle Diagnostics
Location Based Content
The road ahead is filled with Location Based Content. Agero is already there. Our growing suite of location based services is high on utility and low on complexity. We constantly research new ways to provide motorists with added convenience, security, and control. Whether a driver is seeking information about local driving conditions or a good Italian restaurant, we're putting easy answers an arm's length away.
Gas Prices
Restaurant Ratings (Powered by BROWSE BY VOICE™)
Traffic
Weather
Navigation
Moving forward is what drivers do. It's also what Agero is doing. Our suite of navigating technologies, interfaces, and features takes the complexities out of getting directions and mapping routes. From daily routes to weekend road trips, we're using state-of-the-art technology – and smartly designed user interfaces – to let drivers concentrate on driving, not navigating.
Daily Route Guide
Destination Download via Response Specialist
Destination Download via Voice (Powered by BROWSE BY VOICE™)
Destination Download via Web
Turn-by-Turn Navigation
Lifestyle
Agero offers smart lifestyle offerings and practical features designed to add convenience and comfort to everyday driving. Whether a person wants to quickly connect with a close friend, speak with a live concierge, or start their vehicle's engine remotely on a cold morning, our technology does it all with minimum fuss and maximum efficiency.
Concierge
Critical Calling
Friend Finder
Remote Start
Voice Texting
This move will allow SiriusXM to fall in on a business that has been spoken of for many years.  Instead of having to develop in-house solutions to compete with such services in the marketplace, SiriusXM can now use synergies to develop to and bottom line growth.  The fruits of this deal may not be readily apparent to investors, but in time, the shift will reap hefty rewards.  Essentially SiriusXM just cut a bunch of new OEM deals without having to sit at the proverbial table and compete with this already embedded solution.
The transaction is subject to the expiration or early termination of the Hart-Scott-Rodino antitrust waiting period and other customary closing conditions.  The transaction is expected to close in the fourth quarter of 2013.   Morgan Stanley acted as financial advisor to SiriusXM in connection with this transaction.