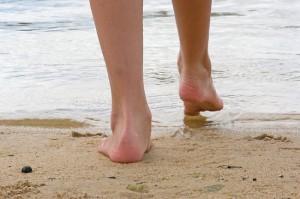 The term "test the waters" is a pretty good way to describe what is happening.  Have you ever gone to the beach early in the season.  Likely you don't just run and jump into the water (unless you are a kid).  Instead, you go down to the shore line, dip your toe in, and the gradually work yourself into the water.  That is what I am seeing here.  How do I arrive at that conclusion?  By looking at the volume.  SiriusXM tested a new 52 week high today on light volume.  Essentially there was no conviction in the move.  The good news is that the equity did not test the water and run the other way.  Instead, it is staying in the neighborhood that will allow another test, then another.  Before we know it we will be knocking on the door of $3.90 and then $4.00.
What we are seeing here is a resilience to stay at high levels with a curiosity to explore levels even higher.  Essentially we are one good news story away from a small run and one good company specific story away from an even bigger run.  Does that run take us to $4.25?  Not likely at this point.  It can however get us above the $4.00 mark, which is a decent move for active traders as well as longer term holders.
The volume today was weaker than desired, but high enough to show that there is still interest.  The support and resistance is still solid with support down at $3.74, and no real resistance above.  The EMA's are looking good, though the recent action has taken away the compelling coil that could have served as a launch pad.
What we want to look for is continued testing of higher highs until we reach a point where we just jump in.  The big question is whether we are going to jump in or wade in.  If we wade in the action will be softer, less pronounced, and less volatile.  In essence I see two positive paths.  One where we ease in to the higher highs and one where we grab them.  Both are positive.  I see the current downside risk at $3.74 with the potential that we see that move up top $3.80.
Volume 

Support and Resistance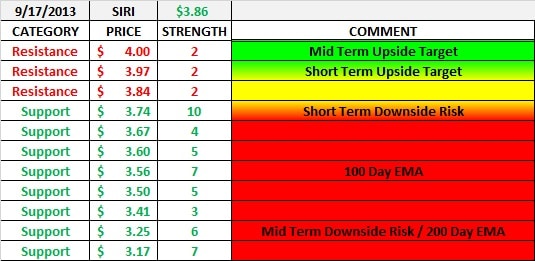 Exponential Moving Averages