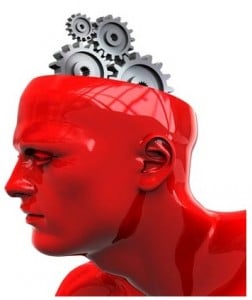 As nice as it is to see SiriusXM testing higher ground, it is frustrating to see it happen on low volume.  Things with SiriusXM will begin to get quite interesting with the dividend paying out, end of year tax sales, a short interest approaching high levels, and the macro-economic situation.  The stock is still in see-saw mode, and now the bias has shifted to bullish!  What else would you expect at this point!
Volume
Go figure today we get the volume we would have hoped to see on Tuesdays close.  Now we have a reversal in price coupled with low volume that indicates a lack of strength in the move.  Do you feel like we are treading water in a range between $2.70 and $2.80?  Well, that is exactly what we are doing!  Simply stated we are in for more consolidation.  If not for the dividend, and if I was an active trader, I would give consideration to selling the next leg up and waiting for the correction to buy back in.  Alas, my mock account will not likely make any moves.

What we want to see is a compelling move on volume.  Sometimes we get the volume but not the move, and sometimes we get the move without the volume.  It is going to still take about 95 million shares to see this equity break and hold a higher level.
Support and Resistance
The first thing to note is that the key support and resistance level in the mid $2.70's still lacks a solid footing.  It is a very strong level, but the seesaw action is having difficulty setting where exactly this strong level should sit.  When the equity goes up and passes it the level settles down toward $2.75.  When the equity gores down below it moves up toward $2.77.  This see-saw will remain in effect until we see either $2.85 break or $2.70 break.  Which way will it go?  Stay tuned because you gotta watch this close.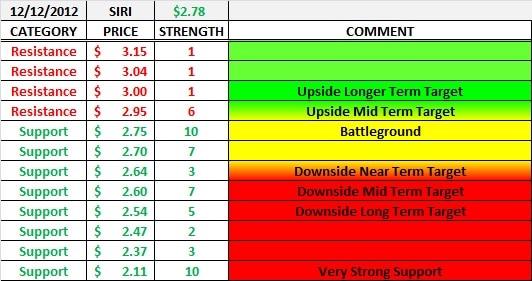 We broke through the resistance level at $2.77.  That level now reset to $2.75.  While still not established on the support and resistance chart, $2.85 is a key level.  The equity should be able to pass this level on average volume but can't seem to do so.  What we want to see to the upside is $2.85 broken on volume over 90 million shares.  What we want to see if you are betting on the downside is $2.75 and then $2.70 broken on volume of 90 million shares.   This means there is now a bit of a safety net below.  That is worth noting.
Key levels are $2.85 higher, and $2.75 lower.  Watch how the equity reacts with volume at these levels.
Exponential Moving Averages - EMA's  
All caution flags have been removed!  That is the good news.  The bad news is that while we now see a bullish bias, the equity is still darn close to posting caution and/or warning flags.  Case in point.  A close of $2.75 tomorrow will bring about two caution flags and one warning flag.  That is only a 2 cent dip from the close we saw today.  The 5, 13, and 20 day EMA's are all piled on top of each other at $2.76.  The 50 day EMA now sits at $2.72.  There is only a 4 cent spread between all of these EMA's.  That is worth noting.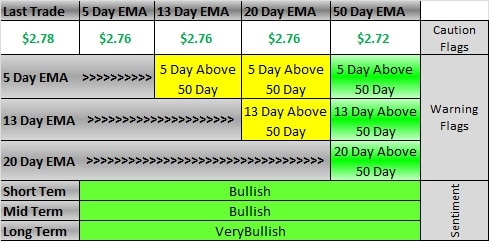 Being an active trader in this environment is challenging.  Especially with the dividend coming due.  One thing to consider is that many equities drop by the value of the dividend once it is paid out.  We need to bear this in mind.  While this may not happen with SIRI, it is something that we should pay attention to.  From and EMA standpoint we want to see SiriusXM test $2.85 and get some spread between these averages.  The close must be above $2.76 to keep everything green.  Bear in mind that I left several areas in the EMA chart yellow because they are very close to moving red if the equity drops a couple of cents.
Mock Account
There were no trades today.  It would be tempting to initiate a trade if the equity crests on low volume tomorrow, but the dividend is right around the corner and that is a guaranteed nickle.  I would only give that up if I had a high probability of a dime in the equation.  With the narrow trading range I do not see that in the immediate cards.  Strategy for tomorrow is to simply hold unless there is a major breakdown on high volume.  I would be a seller of level 1 and level 2 over core if the equity touched $2.69 on high volume.  Personally I do not see that happening.
At the moment the mock account is in the red by $13.81.  Had I been a buy and holder the account would be green by $18.  It is not where I want, but I have not given up much.  In my opinion the trades I conducted (except for the buy at $2.86) were all conservative.  It is the buy at $2.86 on the dividend news that stung!