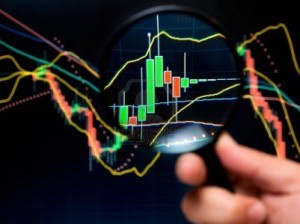 SiriusXM (NASDAQ:SIRI) gaped up in early trading this morning perhaps on speculation that Mel Karmazin speaking at the Liberty Media (NASDAQ:LMCA) Investor Conference next week will bring some new news from the satellite radio provider.  In addition, U.S. car sales figures are beginning to roll in and most of that news is positive as well.  Over the past several days I have written several pieces looking to a near term pop in SiriusXM.  While I was speculating that it would be auto news, subscriber numbers, and new subscriber guidance that would cause such a pop, I was essentially seeing in the technicals that any positive news was about to uncoil this stock.
Last evenings SiriusBuzz Premium update stated, "What we want to watch for is how SIRI behaves near $2.53 and near $2.60.  The adjustment in support and resistance by merging the $2.50 level with the $2.55 level does provide room for consolidation without breaking a technical level.  If no news were on the horizon I would say that the equity will trade in the $2.53 to $2.60 range for several days.  With the news I am anticipating I will say that I think SiriusXM will break through $2.60.  We simply want to see that happen on volume."  I followed that up with a pre-market Bullet Point informing investors that the the equity was set to run.
The current situation is this.  SiriusXM has made a move on the anticipation of something happening.  While that is compelling, it is not concrete.  This equity could move further if SiriusXM announces Q3 subscribers and new 2012 subscriber guidance.  I had placed a mid term target of $2.75 on SIRI a couple of weeks back, and that target seems very approachable now.  Stay Tuned.  In addition to all of that, some positive analyst reports have hit the street as well.