We got the volume we wanted, but we did not get the upward move.  Instead the equity dipped down.  The silver lining is that it did not break down to even offer a test of the strong support at $3.71.  On the negative side we saw the equity close at the low of the day.
The technicals still look good.  What we want to watch for here is whether or not the equity does test the $3.71 level in the early part of the session.  If it does, we are in for a small fight before a bigger move.  We do remain above the critical support and resistance level, which is quite good.
The EMA's are all green and all bullish.  This, combined with strong support below should give us some confidence.  The near term risk is $3.71.  The near term upside potential is $3.85.  That places traders odds in favor of the investor.  Short term traders like when the equity sits in this type of technical position.
Volume

Support and Resistance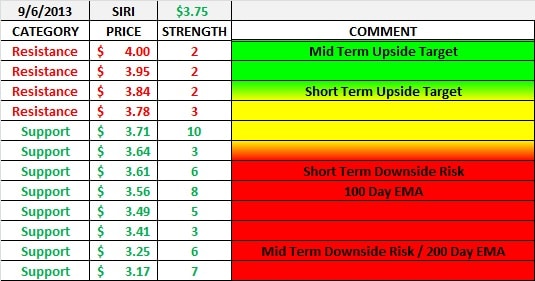 Exponential Moving Averages