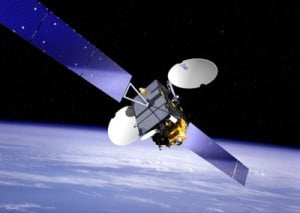 SiriusXM today announced that Sirius FM-6, the newest addition to its satellite fleet, has been successfully placed in orbit and was declared ready for service. The new satellite, which was manufactured by Space Systems/Loral, is intended to help ensure SiriusXM's array of audio entertainment and data services are received by vehicles, receivers for home and business, as well as mobile devices.
Sirius FM-6 was launched October 25th, after which it underwent a series of maneuvers to properly position it, followed by a number of tests to assess its operation.  With all positioning and testing complete, investors and consumers alike can rest at ease, as the satellite constellation of SiriusXM is young, robust, and able to provide services for years to come.
"Sirius FM-6 will help ensure continuous and reliable delivery of service and will benefit current and future SiriusXM subscribers across North America," said Robert Briskman, Co-Founder and Technical Executive, SiriusXM. "The new satellite will bolster the reliability and longevity of our satellite fleet for many years to come.  We congratulate our engineering team, Space Systems/Loral and International Launch Services on a successful launch and implementation."
SiriusXM delivers satellite radio services to North America, though its signal does cross south of the border.  While on my honeymoon I was able to enjoy the music of SiriusXM Hits 1 at a resort in Cozumel Mexico, a pleasant surprise to this investor.  The latest satellite sits in a geostationary orbit, meaning it sits in one location in the sky.  This orbital strategy is similar to what XM employed prior to the merger.  It is also the type of orbit that satellite television services use.  The older Sirius satellites utilized a elliptical orbit.
There are several items of note for SiriusXM investors to consider this Q4.  The satellite launch will carry associated costs.  The new GM deal will impact subscriber numbers.  The company also closed its deal on an acquisition from Agere.  While that may mean that Q4 is not necessarily pretty, the future does look bright.  Stay tuned!