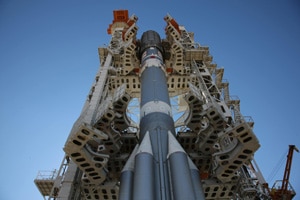 It would appear that the launch of FM-6, SiriusXM's latest and greatest satellite has been delayed yet again.  The launch had already been postponed to today, but as of this writing, the countdown clock now has 4 days on it instead of about 20 minutes.  In addition, the launch pad webcam seems to be off-line, indicating that perhaps the delay will be longer rather than shorter.  As yet there is no information available as to what is causing the delay, or whether or not the rocket will remain on the launchpad.
SiriusXM provides satellite radio services across North America.  This newest satellite is the last piece in a constellation of satellites that will ultimately have useful lives for the next several years.  This satellite has been delayed in launch by over a year now, as it was originally going to be put into service in 2012.
The launch is now scheduled for Friday, October 25th unless other delays occur.  Stay Tuned!