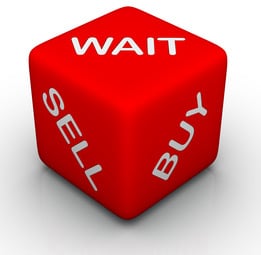 What an interesting day.  Meyer spoke in the afternoon and it seemed to calm the waters a bit.  It appears as though our late afternoon seller took the day off, and the equity is removing caution flags and warning flags.   Are we out of the woods yet?  The short answer is no.  Have we found the bottom yet?  That is a more difficult question to answer.  My personal strategy would to be to plan for a dip, but be ready to act if this equity confirms a new uptrend.  I have some evening meetings, so the commentary will be brief, but the charts are up to date.
Volume
Volume was high today.  It was higher than average, and higher than the previous day.  Meyer seems to have calmed the waters and while he did not offer much new, he did outline a positive future for the company.  We are seeing a virtual see-saw here.  The equity traded 78 million shares.  Now what we want to see is this type of volume hold while the share price increases again.  It would be nice to stack a few of these days in a row.

Support and Resistance
Very similar.  Support still at $2.99 and resistance at $3.09.  Watch volume at these levels.
Exponential Moving Averages - EMA's
One caution gone and one warning gone.  Some color changes compared to yesterday.